Products
Helping make every day healthy and comfortable for everyone.
Oral Care Products
Lion provides products for advanced oral care to support daily health.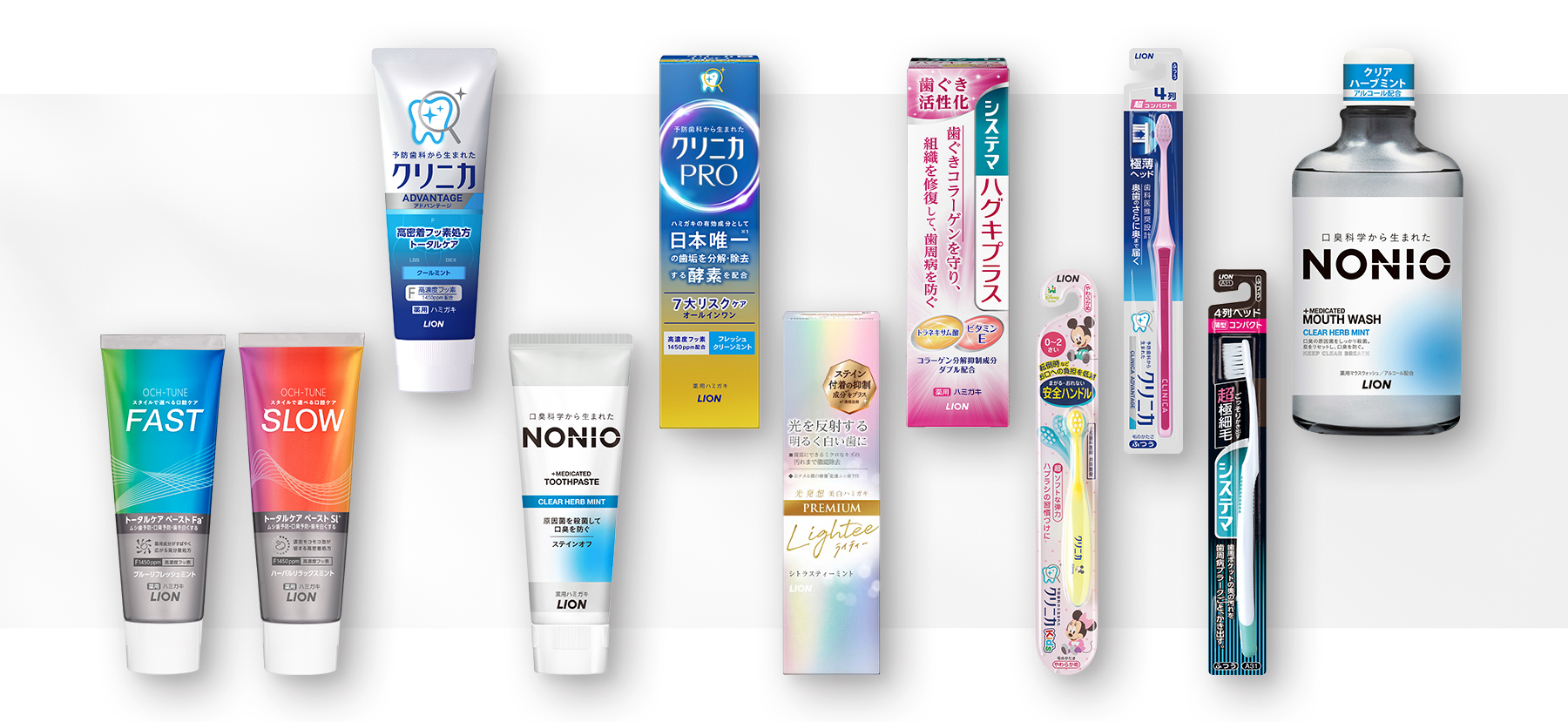 Beauty Care Products
Lion promotes comfort, health and wellbeing through its hair and skin care products.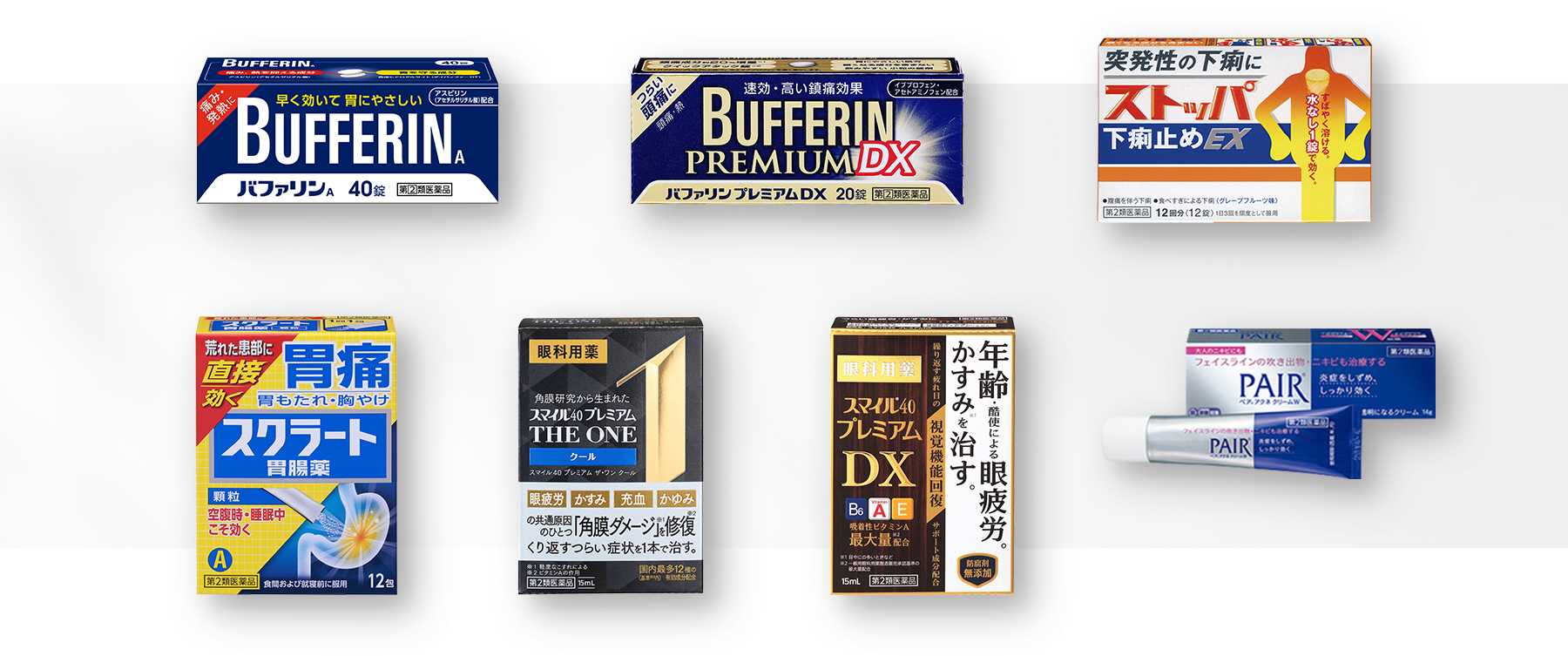 Pharmaceutical Products
Lion offers an abundant lineup of products under quality brands to meet growing self-medication needs.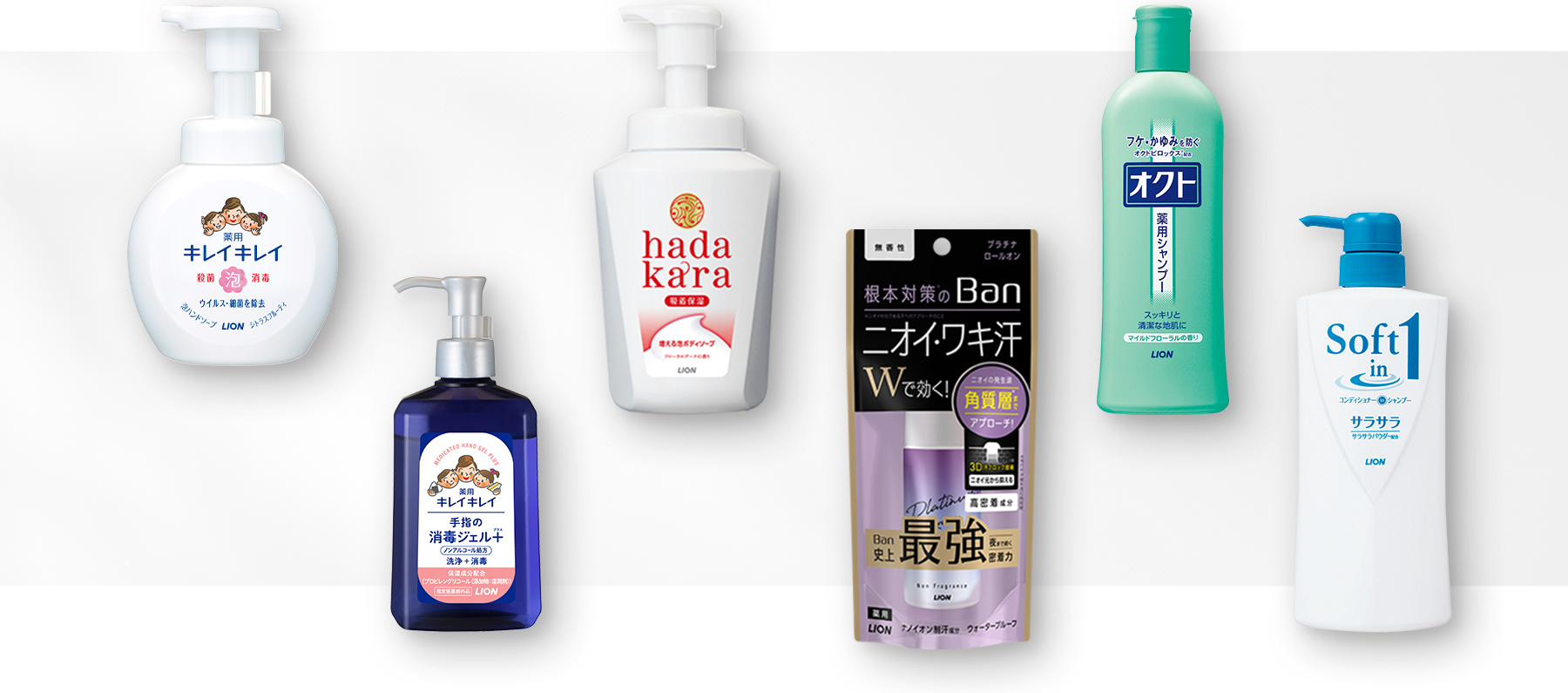 Over-the-Counter Pharmaceuticals
Medical / Toiletry Products
Fabric Care Products
Lion provides safe, reliable products that make clothes not only clean but a pleasure to wear.
Living Care Products
Lion offers products that promote clean and comfortable eating and living.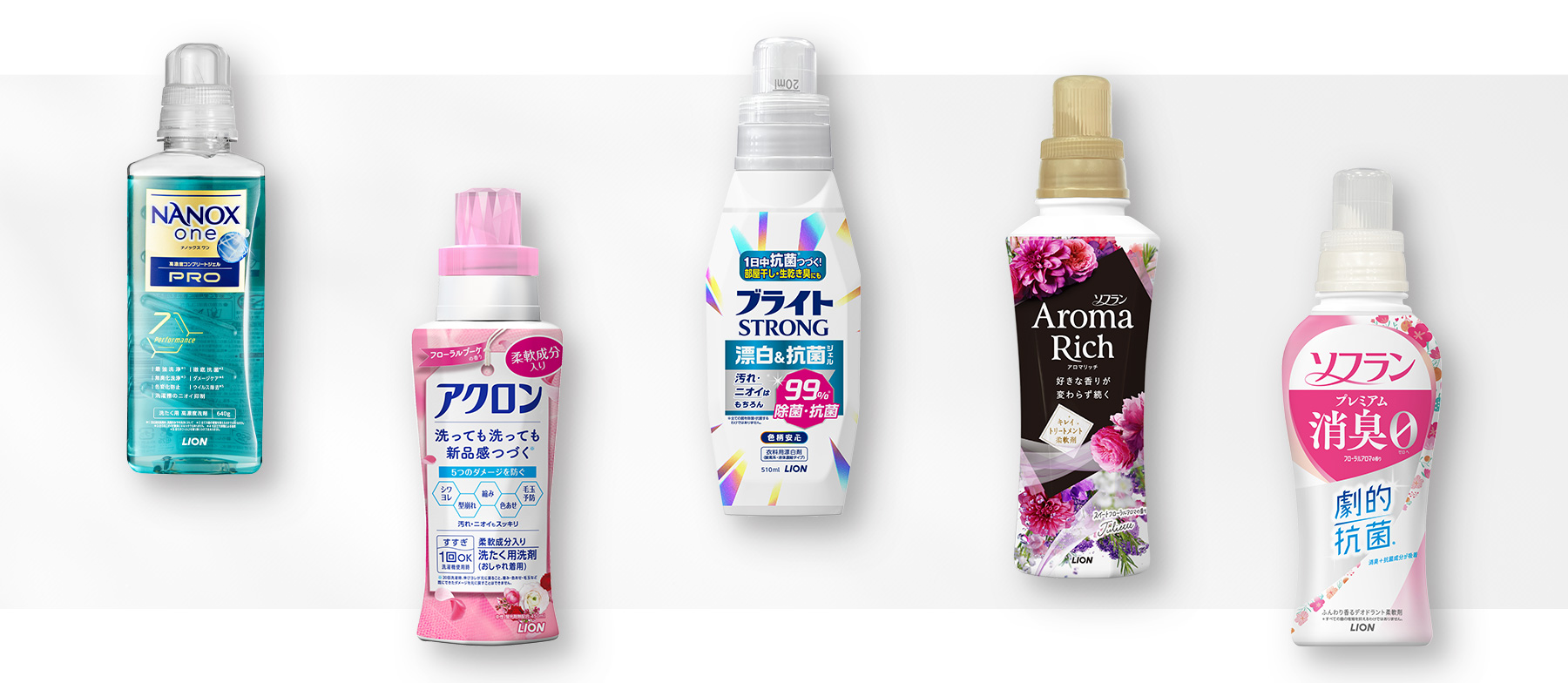 Direct Marketing Products
Lion offers direct-to-consumer sales products that meet a variety of consumer health and beauty needs.
Gift and Channel-Specific Products
Lion provides a variety of gift and special order products for its customers.
International
Operating in nine countries and regions in Asia-including Thailand, Malaysia and South Korea-Lion transcends cultural and language barriers to provide products useful for comfortable living.