When designing and developing face care products, it is necessary to ensure that they are suitable for the skin conditions and performance requirements of the targeted consumers. In particular, when developing products for overseas markets, it is important to have an accurate understanding of needs in connection with the local climate, as the environment may differ greatly from that of Japan. We developed POISE day creams and face washes in collaboration with researchers from PT. Lion Wings, an affiliate in Indonesia, where the beauty care market is expanding at a remarkable pace along with economic growth.
Localized Dermatological Research
Dermatological research focused on Indonesians found that, compared with consumers in Japan, these consumers, living in hot and humid regions, more often confront problems (e.g. dry skin or acne) due to the weakening of the skin's natural barrier functions and with sunlight-related aging. In addition, surveys of facial care behaviors revealed that local consumers prefer face care products that make the skin look brighter.

Selection of Functional Ingredients
We attempted to formulate POISE day creams with sunscreen ingredients as well as a melanin-production inhibitor to achieve both skin protection and brightening functions. After an extensive search, we focused on an extract from the seeds of Alpinia katsumadai, a traditional Chinese herbal medicine. The results of efficacy tests on Indonesian women showed a high level of brightening after one week of continuous use of day cream containing this extract.
Product Lineup Expansion
Along with the launch of day creams, we have introduced brightening (Luminous White) and sebum-controlling (Clear Shine) face washes, which have been in particularly high demand. Recently, we also introduced products that offer acne care (Anti Acne) and antibacterial functions (Anti Bacterial) to meet growing hygiene-related demand in the face care market.
In such ways, we are working on the development of overseas beauty care products in collaboration with our local affiliates with the aim of providing products that meet the needs of local consumers as quickly as possible.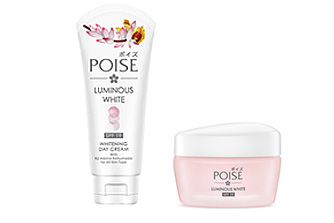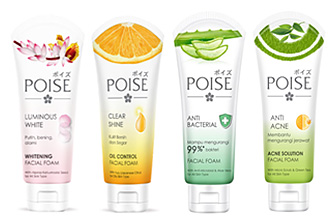 R&D Case Study
Related Information