Integrated Report 2023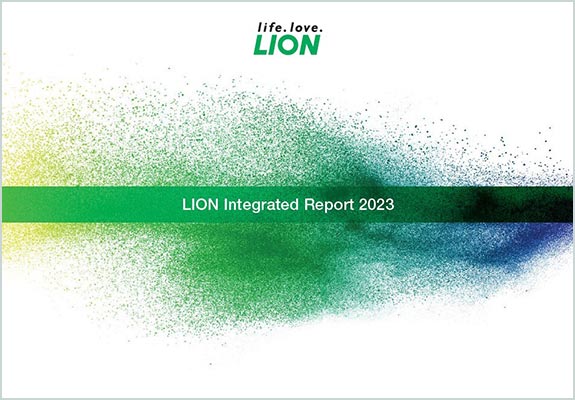 Contents
Our Purpose

Corporate Philosophy
Lion at a Glance
Creating Habits and Achieving Business Growth
Value Creation Process
Top-Priority Sustainability Material Issues
Our Strategy

Message from the Chairman
Message from the President
Message from the Director Responsible for Finance
Medium-term Management Plan
Accelerate Growth in Four Fields of Value Creation
Business Development Aimed at the Evolution and Expansion of Habit Redesign
Oral Health
Infection Control
Smart Housework
Expansion of the Overseas Business
Research and Development
Intellectual Property
Digital Transformation (DX)
Supply Chain Management
Human Resource Development
Message from the Director Responsible for Sustainability
Sustainability: Approach and Management
Initiatives to Address the Sustainability Material Issues
Disclosure Based on the TCFD Recommendations
Corporate Governance

Messages from External Directors
Corporate Governance
Compliance
Risk Management
Leadership Team
Performance/Data

Results by Business Segment
Consumer Products Business (Japan)
Overseas Business
Industrial Products Business
Financial and Non-Financial Highlights
Key Financial Data
Key Non-financial Data
External Evaluations and Participation in External Organizations
Corporate Overview and Stock Information
Lion Sustainability Website 2023 <PDF>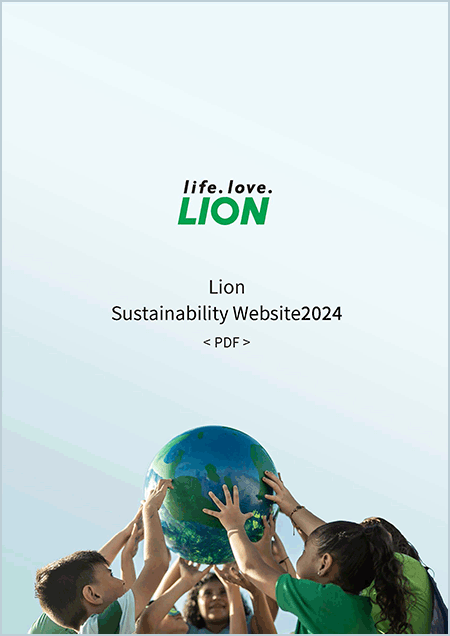 2022 Back Number
Back Numbers
Lion's Sustainability: SDG-Related Initiatives
2023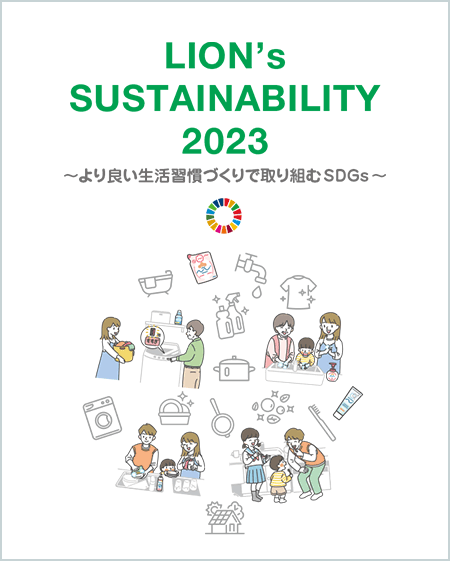 2022 Back Number
2021 Back Number
Lion Sustainability Communication Booklet
"Foundation of Daily Life: In Numbers"
Lion Eco Pamphlet
This pamphlet uses graphs and illustrations to explain Lion's environmental initiatives.
"Hygiene and Health Care in Times of Disaster"book
This PDF offers information on hygiene and health care amid disasters.The PDF explains the importance of hand cleanliness care and oral care in times of disaster and provides helpful advice on preparing for emergencies and food safety in disaster situations.
Information for families on disaster preparedness and caring for young children, the elderly and people with disabilities in the event of a disaster is also included.