Basic Approach
The Lion Group believes that it is a social responsibility to advance initiatives to create healthy living habits through providing products and services as well as conducting educational activities and disseminating information. Our Groups are engaged in establishing an oral health care and cleanliness and hygiene habits in Asia in which we operate. In addition, we have been involved with environmental conservation activities at business locations and each regions of overseas Group companies. In carrying out such sustainable activities, our employees take the initiative, promoting the activities while working closely with local citizens, forming partnerships with local government, retailers, schools, dental experts and communities.
Sustainable Activities Conducted in Overseas Group Companies
Some activities have been cancelled or postponed to prevent the spread of the novel coronavirus.
We plan to restart these activities when conditions improve and safety can be assured.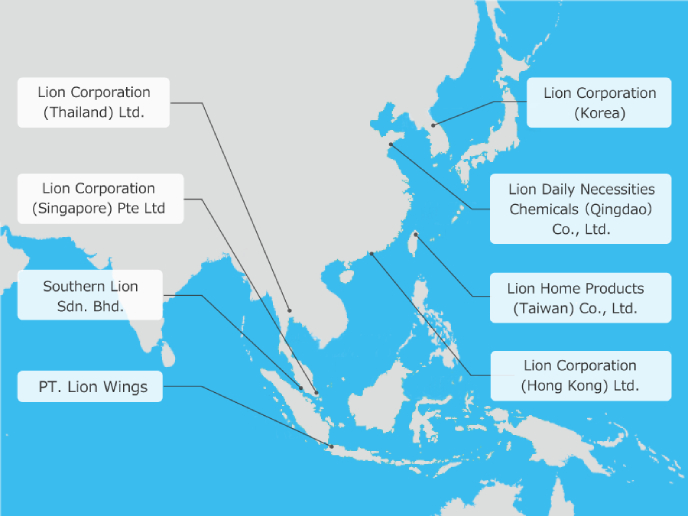 Activities Creating Healthy Living Habits as a Group