Products
Helping make every day healthy and comfortable for everyone.
New Products
2019-10-16
NONIO Toothbrush TYPE-SHARP / TYPE-RICH
Choose the brushing sensation you prefer from a two-type lineup!
Toothbrushes that reach every nook and crevice with the user's preferred brushing sensation.
Size

TYPE-SHARP Regular Head;
TYPE-RICH Wide Head
Firmness

Soft; Medium
---
2019-10-09

LION KODOMO Toothbrush For children 6–12 years old
High-performance design tailored to fit children's needs at each growth stage
These toothbrushes enable the effective brushing of hard-to-reach areas.
Firmness

Medium
Colors

For children 6–12 years old (Minions): Yellow; Blue; Pink
For children 6–12 years old (Dragon Ball Super): Navy; White; Yellow
For children 6–12 years old (Mamegoma): Yellow; Blue; Pink
---
2019-10-02
SYSTEMA Haguki (the Gums) Plus Toothbrush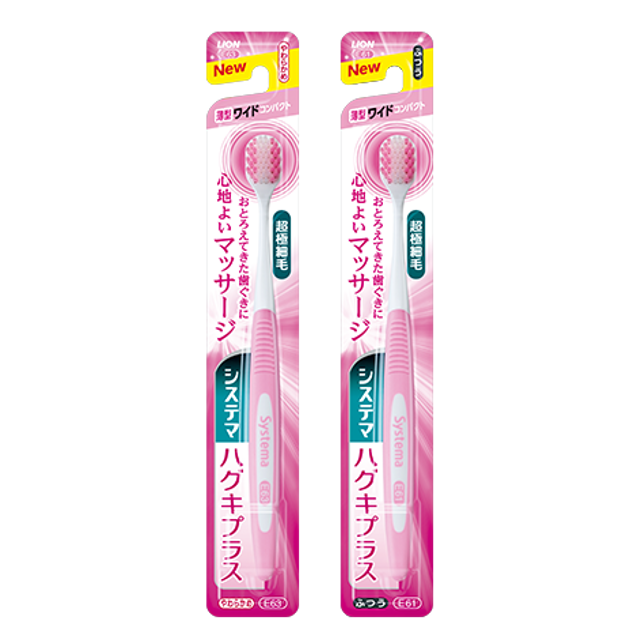 A toothbrush for users with weakened gums that helps prevent gum disease by providing a pleasant gum massage while cleaning the gingival sulcus
Size

Ultra Compact; Compact; Wide Compact; Wide Regular
Firmness

Soft; Medium
---