Approach
Lion's basic policy regarding intellectual property is set forth in its Behavioral Guidelines. These stipulate that we will strive to create, properly protect and actively utilize intellectual property, and that we will respect the intellectual property of others and not seek to improperly acquire or use it. Lion has established a dedicated intellectual property department to coordinate investment in intellectual property with management strategy and ensure the proper use of intellectual property rights.
Intellectual Property Based on Memorable Sounds
Since its founding, Lion has pioneered marketing focused on sound as a form of branding that is memorable to customers. The registration of sound trademark began in Japan in 2015, and since then we have been actively registering such trademarks. Lion currently holds 10 registered sound trademark, the most of any company in Japan. The Japan Patent Office's website includes a webpage for kids that highlights a trademark for KireiKirei (Trademark no. 5842092) as an example of a sound trademark.
Japan Patent Office Kids' Page: "Do you recognize this sound? Sounds can be trademarked, too"
UX-Focused Liquid Laundry Detergent Nozzle Development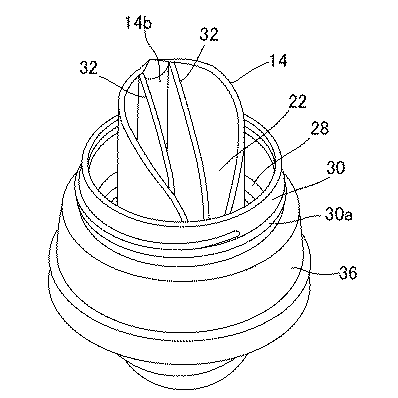 For the highly concentrated liquid laundry detergent TOP SUPER NANOX, we use a double-walled nozzle that makes it easy to measure detergent in small amounts, prevents dripping, and facilitates the refilling of the bottle. A pair of inner guide walls (32) controls detergent flow during pouring and facilitate measurement, while the outer guide walls (14) make refilling the bottle easier. Lion compensates the inventors and creators of patents and designs that protect the technology and form based on their contribution to core operating income. This practice of compensating employees based on the contribution of their designs is uncommon among other companies and a particular feature of Lion, reflecting its strengths in UX-focused container design.
Global Trademark Protection
In order to spread fun hand washing habits among children not only in Japan, but across Asia, Lion has registered trademarks for the KireiKirei brand and its family character logo in several countries. In South Korea, the brand was at first not deemed a sufficiently recognizable term to trademark. However, as a result of the sales and educational efforts of Lion Corporation Korea, the Korean Intellectual Property Office eventually accepted registration of trademark. Such global trademarking outside of Japan help to eliminate imitation products.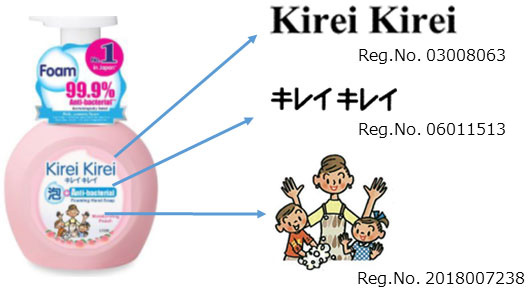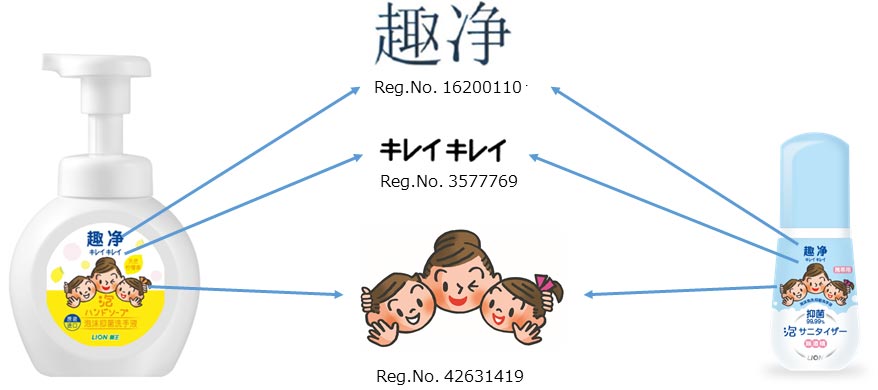 Feature: Patent for Easy-to-Bend, Hard-to-Break Safety Toothbrush Receives Invention Promotion Award
Lion developed a kids' toothbrush with a flexible neck that better distributes the impact to the inside of the mouth if it is jammed into the mouth during a fall. This technology was applied to the CLINICA Kid's Toothbrush models for children 0 to 2 years old and 3 to 5 years old. The patent for the technology (Patent no. 6591988 (JP)) was recognized as an outstanding invention with an invention promotion award in the 2020 Kanto Commendation for Invention organized by the Japan Institute of Invention and Innovation.
News Release: Patent for Easy-to-Bend, Hard-to-Break Safety Toothbrush Receives 2020 Invention Promotion Award