Approach
We at Lion believe it is our solemn responsibility to provide excellent customer experiences in the areas of health, comfort and cleanliness while protecting the global environment—the foundation of health and daily living—in accordance with our aim of "Becoming an advanced daily healthcare company." By using various means of communication to convey our approach to addressing environmental issues, related initiatives and the environmentally friendly features of our products, we promote the formation of eco-friendly living habits.
In addition, we strive to foster environmental awareness among employees through such means as education for new hires and employees in specific job categories.
Overview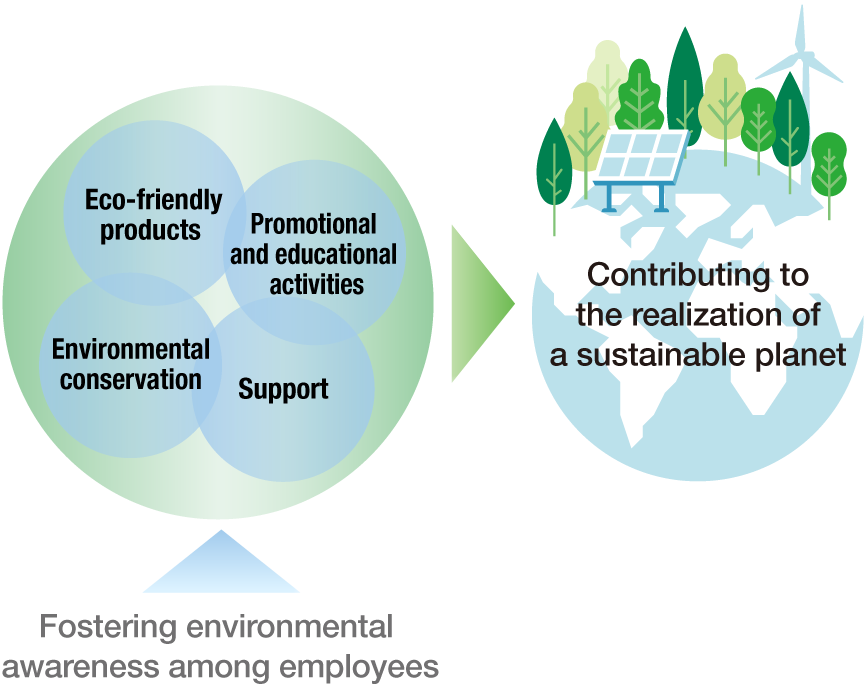 Initiatives
Lion believes that environmental communication with consumers plays an important role. In 2022, we explained our initiatives and fostered contact with stakeholders via both in-person events and on our website, as appropriate.