Some activities have been cancelled or postponed to prevent the spread of the novel coronavirus. We plan to restart these activities when conditions improve and safety can be assured.
Oral Health Care
1 Collaboration with Association of Orthodontists (Singapore)
The World Federation of Orthodontists (WFO) has designated May 15 as World Orthodontic Health Day. Started in 2017, this is a day for orthodontists around the world to celebrate and promote orthodontics awareness.
In celebration of the Silver Jubilee for WFO, the Association of Orthodontists Singapore (AOS) has approached Lion Corporation Singapore ("LCS") to partner and celebrate the event with the following program:
Smile with braces contest
Distribution of oral care kits
One-day seminar with the WFO Council
However, the contest and the one-day seminar could not be held in 2020 due to the novel coronavirus pandemic (COVID-19). Instead, LCS continued the support of 4,500 sets of Systema oral care products that were distributed to patients who had started their orthodontic treatment in May at the participating clinics.
Each set included: a Systema toothbrush, toothpaste, mouthwash and interdental brush along with a World Federation of Orthodontists insert card.

*The World Federation of Orthodontists (WFO) was founded in 1995 with the aim of advancing the arts and science and clinical practice of the field of orthodontics around the world. It has grown to 112 affiliate organizations, representing almost 10,000 orthodontists who have become WFO Fellows.
2 Community Dental Checkups for the Elderly in Collaboration with National Dental Centre Singapore (NDCS)
NDCS has established a program of community dental checkups with the goal of raising awareness of the importance of oral health among the elderly. The checkups include the provision of guidance on the proper care of dentures and programs aimed at helping to provide treatment to relieve pain and maintain/restore their oral function.
This program was temporarily suspended to prevent the spread of COVID-19 but was resumed at the end of 2020. LCS distributed Systema Toothpaste to 480 senior citizens who participated in the community dental checkups in November 2020.
3 Singapore Oral Health Therapy Congress 2020
The Singapore Oral Health Therapy Congress is an annual meeting of dentistry experts, where speakers discuss a wide range of topics, that are not only limited to oral hygiene, but also on total well-being and pediatric management.
This conference was hosted by the Association for Oral Health Therapists (Singapore) on December 6, 2020. Due to COVID-19, this year's conference was conducted online, with about 200 dentistry experts in attendance.
LCS sponsored the event with cash support, but the event organizer had suspended its planned distribution of products in order to maintain social distancing.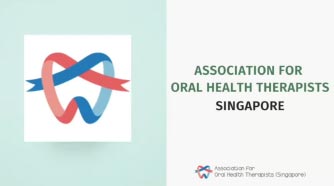 4 Promoting Good Oral Health through Dental Clinics
LCS supports Thomson Dental Centre, a dental clinic group in Singapore, in educating patients on good oral health habits. A dental care set containing KODOMO or Systema oral care products (products of LCS) is provided to first-time patients at Thomson Dental Centre. Dentists educate patients on correct tooth brushing and oral care habits using a dental care set (KODOMO Kid Set or Systema Gum Care Set) selected based on the patient's age and oral health conditions. Each dental set consists of an oral care information leaflet, a toothbrush and toothpaste, with mouthwash in the Systema sets.
In 2020, a total of 5,000 patients from Thomson Dental Centre had received the dental care sets.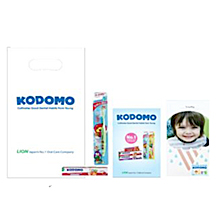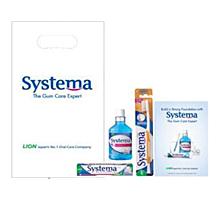 5 Participation in a Public Forum in Collaboration with National Dental Centre Singapore (NDCS)
In March 2019, LCS participated in the public forum organized by National Dental Centre Singapore (NDCS) in commemoration of World Oral Health Day to educate the general public about commonly asked questions on oral care issues. The forum covered a wide array of common oral care topics such as diabetes and oral health, oral sores and remedies for cracked teeth, as well as tips on good oral care. After the event, the participants received goodie bags that included Systema products. Approximately 200 members of the general public participated in the forum.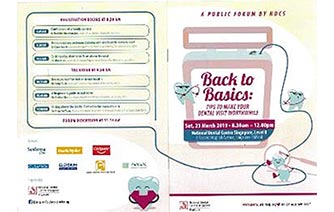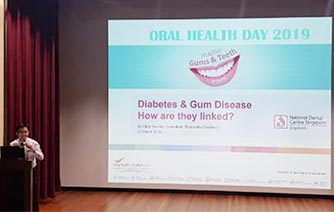 *National Dental Centre Singapore (NDCS) is a division under Singapore's Ministry of Health that specializes in multi-disciplinary care for complex dental conditions. NDCS also actively organizes community outreach with partner brands like Systema and KODOMO, which are LCS's oral care brands.
6 Collaboration with Specialist Dental Group – "Kiddie Visit @ SDG"
Specialist Dental Group (SDG) collaborated with local preschools to conduct "Kiddie Visit @ SDG," in which they arranged for either preschoolers to visit a dental clinic, or a dentist to visit the preschool. The participating preschoolers were educated on the importance of caring for their teeth from a young age. They were introduced to the tools used for cleaning teeth and taught their functions.
This event was held in February, May, June, September and October of 2019, and approximately 180 preschoolers aged 3-5 years participated.
LCS supported this meaningful event by providing KODOMO Toothbrush and KODOMO Toothpaste for use in the oral care demonstrations and samples for all participants.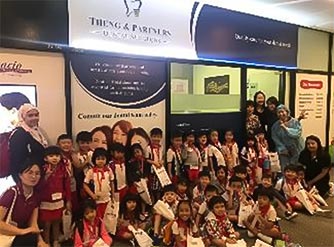 7 Supporting a Public Seminar on Managing Common Dental Problems
In August 2019, Specialist Dental Group and Channel NewsAsia* jointly organized a public seminar at Mandarin Orchard Singapore titled "A Healthy Smile amp; You: Specialists' Perspectives." This seminar was held to educate the general public on achieving good oral and overall health through modern dentistry and expertise. At the event, dentists shared knowledge in four specialty areas of dentistry: endodontics, periodontics, oral and maxillofacial surgery, and prosthodontics. About 500 participants learned about managing common dental problems through modern dentistry and dental expertise. LCS supported this seminar by providing Systema products for the event goodie bag.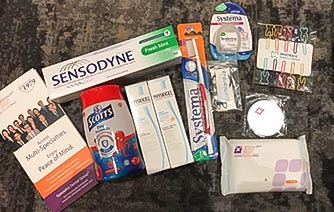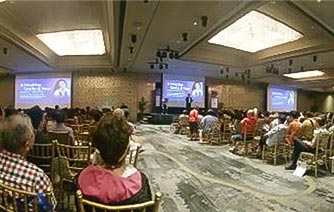 *Channel NewsAsia is a Singaporean English-language TV news channel. Aiming to help viewers "Understand Asia," it reports on global news from an Asian perspective.
8 Initiative to Cultivate Good Dental Habits in Collaboration with a Medical Group
Cultivating good oral habits from childhood is very important. LCS collaborated with Raffles Dental (part of Raffles Medical Group*) with the KODOMO brand (product of LCS) to provide on-site dental screening to the preschoolers at the PAP Community Foundation (PCF)** Sparkletots Preschool and educate them about the importance of taking care of their oral health. A copy of the children's dental check results was later shared with their parents. The participants received an event goodie bag that included KODOMO products, enabling them to practice correct oral care habits at home. 700 preschoolers participated in the educational event in 2018.
*  Raffles Medical Group is an integrated private healthcare provider in Asia. It owns and operates a fully integrated healthcare organization based in Singapore.
**PAP Community Foundation (PCF) is a charitable foundation founded by the Singapore People's Action Party (PAP) in 1986 and is committed to nurturing a multi-racial, fair, just and inclusive society through the provision of educational, welfare and community services.
9 Educating Children on the Importance of Cultivating Good Dental Habits from a Young Age
On an ongoing basis, Singapore Dental Health Foundation* is involved in teaching children good dental habits from a young age. The foundation has initiated a project that involves working with childcare centers to bring children under their care to nearby dental clinics for dental screening and tooth brushing demonstrations, as well as to learn about the importance of cavity prevention and early treatment. LCS has supported this meaningful activity by providing KODOMO toothbrushes and toothpastes for all participants to encourage them to practice good dental habits from a young age since 2017. The project has been well received, garnering positive feedback from parents while participating children gain awareness of their dental health.
In 2018, 72 children participated in the event.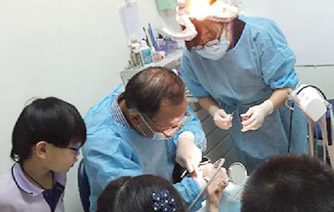 *Singapore Dental Health Foundation is an organization of volunteers working to increase dental health awareness and promote dental health in Singapore. The foundation's activities include providing public dental screenings and conducting dental talks, seminars, forums, etc.
Hygiene Care
Hygiene Care Activity Tied Up with Free Bee
Free Bee SG* tied up with insurance company Manulife to promote a "Prevent and Protect" program for infectious diseases such as hand-foot-and-mouth-disease.
This program was held in April 2019 and reached out to preschools in Singapore to provide information about insurance coverage for hand-foot-and-mouth disease and other diseases. Approximately 1,100 goodie bags, which included Kirei Kirei products, were distributed to families with young children. As part of the program, LCS visited preschools with the Lion mascot to educate children on hygiene tips and encourage good hygiene practice using Kirei Kirei brand hand soap and body soap marketed by LCS.
*Free Bee SG is a non-profit online community for parents to obtain information, freebies, etc., regarding pregnancy and parenting.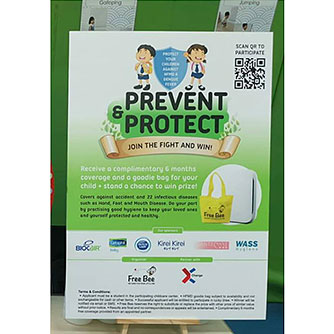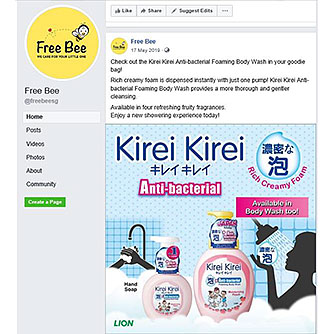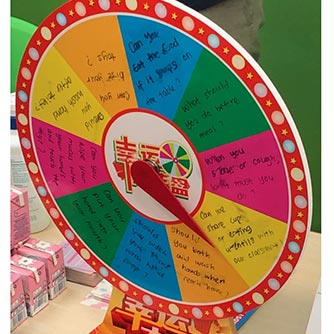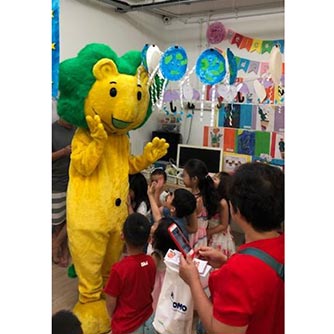 Donation Activities
As the entire country confronted the COVID-19 pandemic, LCS, as a corporate citizen and hygiene product manufacturer, actively engaged in such corporate social responsibility activities as in-kind donations of hygiene products sold by the Company.
Donation Activities Related to the COVID-19 pandemic
Activity 1
Collaboration with Healthcare Service Employees' Union (HSEU) supporting healthcare workers
Period
February, March, May, July 2020
Outside collaborators

National Trades Union Congress (NTUC)
HSEU (an affiliate of the National Trades Union Congress, which represents healthcare service employees in both public and private healthcare institutions and organizations)

Donations
About SGD$175,000 worth of LCS products, including Systema, Shokubutsu and Kyusoku Jikan (cooling sheets for feet)products
Details
HSEU donated care kits as a token of appreciation for the healthcare workers working on the front lines of the COVID-19 pandemic. LCS supported this meaningful initiative with Lion products that had reached 15,500 of healthcare workers, which included Systema, Shokubutsu and Kyusoku Jikan products, to show its utmost appreciation and respect to these healthcare heroes.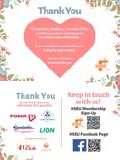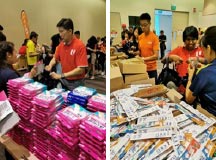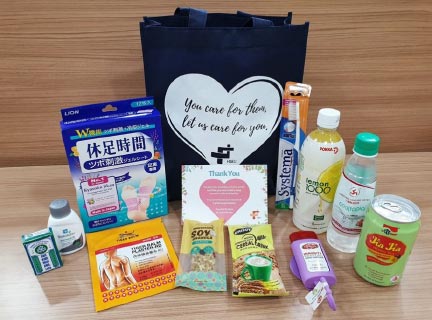 Activity 2
Collaboration with National Dental Centre Singapore (NDCS) supporting migrant workers
| | |
| --- | --- |
| Period | April 2020 |
| Outside collaborators | National Dental Centre Singapore |
| Donations | 10,008 care kits including Systema toothbrush and toothpaste, Fresh & White toothpaste, Between toothbrush and Shokubutsu Body Foam |
| Details | As part of measures to counter a COVID-19 outbreak in migrant workers' dormitories, NDCS reached out to LCS to collaborate in promoting oral health education and providing oral care items to migrant workers. |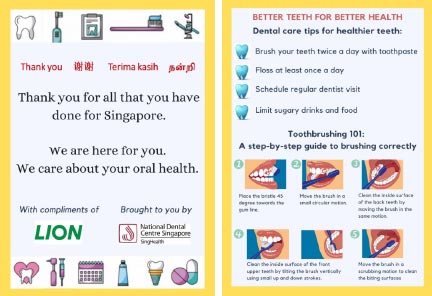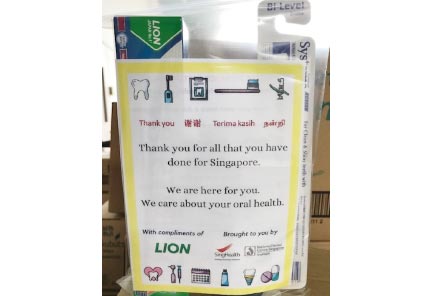 Activity 3
Donations in collaboration with the Singapore Dental Association
Period
February and April 2020
Outside collaborators
Singapore Dental Association
Donations

1,500 care kits including Systema toothbrush and toothpaste as well as Shokubutsu Body Foam
200 of the above care kits

Details

In February 2020, in response to a request from Mount Alvernia Hospital, LCS donated cleanliness and hygiene product sets to 1,500 healthcare professionals as part of initiatives to show appreciation for their work.
In April 2020, in conjunction with the Singapore Dental Association, LCS donated cleanliness and hygiene product sets to about 200 migrant workers at Mount Alvernia Hospital.
Activity 4
Collaboration with Association of Orthodontists (Singapore) supporting Ministry of Health (MOH) staff
| | |
| --- | --- |
| Period | July 2020 |
| Outside collaborators | Association of Orthodontists (Singapore) |
| Donations | 1,300 care kits including products from Systema, Shokubutsu and Kyusoku Jikan (cooling sheets for feet) |
| Details | In commemoration of the 25th annual World Orthodontic Health Day (WOHD) on May 15, 2020, the Association of Orthodontists (Singapore) initiated a CSR collaboration with LCS to provide care kits for MOH staff. LCS donated the kits to show appreciation for the MOH employees who have been working tirelessly to battle the pandemic. |