Sustainability Material Issues 10 Pursuing Customer Satisfaction and Trust
Obejectives
Promote and reinforce customer-oriented business activities by improving customer support quality and the value of products and services.
Details
Basic Approach
In order to provide products that will satisfy customers, Lion carries out quality assurance activities at all stages from the very beginning of the product development process to consumption by customers.
Specifically, by identifying the key requirements at each stage of corporate activities— ①product planning, ②product development, ③production, ④sales and ⑤customer support—we are constantly pursuing customer satisfaction.
During product planning, valuable customer opinions are analyzed to identify specific needs. At the product development stage, product quality is verified with respect to seven metrics, including function and performance, and consideration is given to making labeling easy to read and accessible. During production, quality is thoroughly managed within each process, and products that have passed inspection are shipped in identifiable lots, aiding in effective after-sales management. A variety of information is sent to wholesalers and retailers, including product descriptions and samples.
Overview
Product Development Incorporating Customer Opinions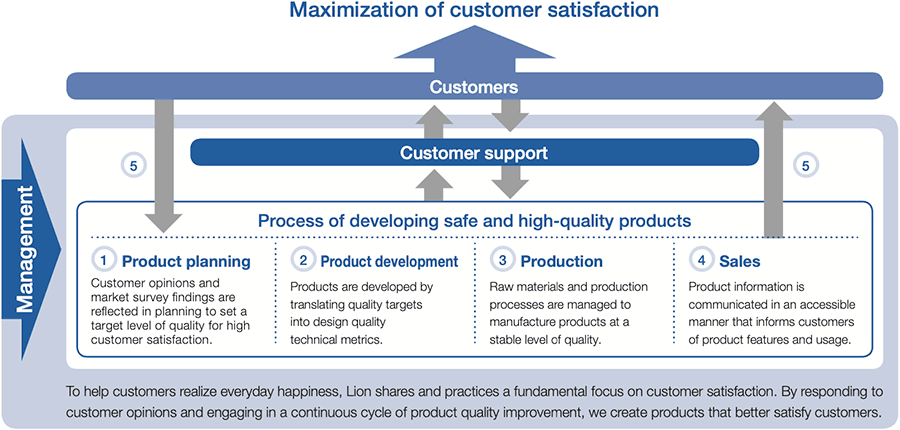 Developing Safe and High-quality Products

*Access the Research & Development page for more information.
Initiatives