Oral Care
Lion provides products for advanced oral care to support daily health.
Main products: Toothpastes, toothbrushes, dental rinses and other dental care products, etc.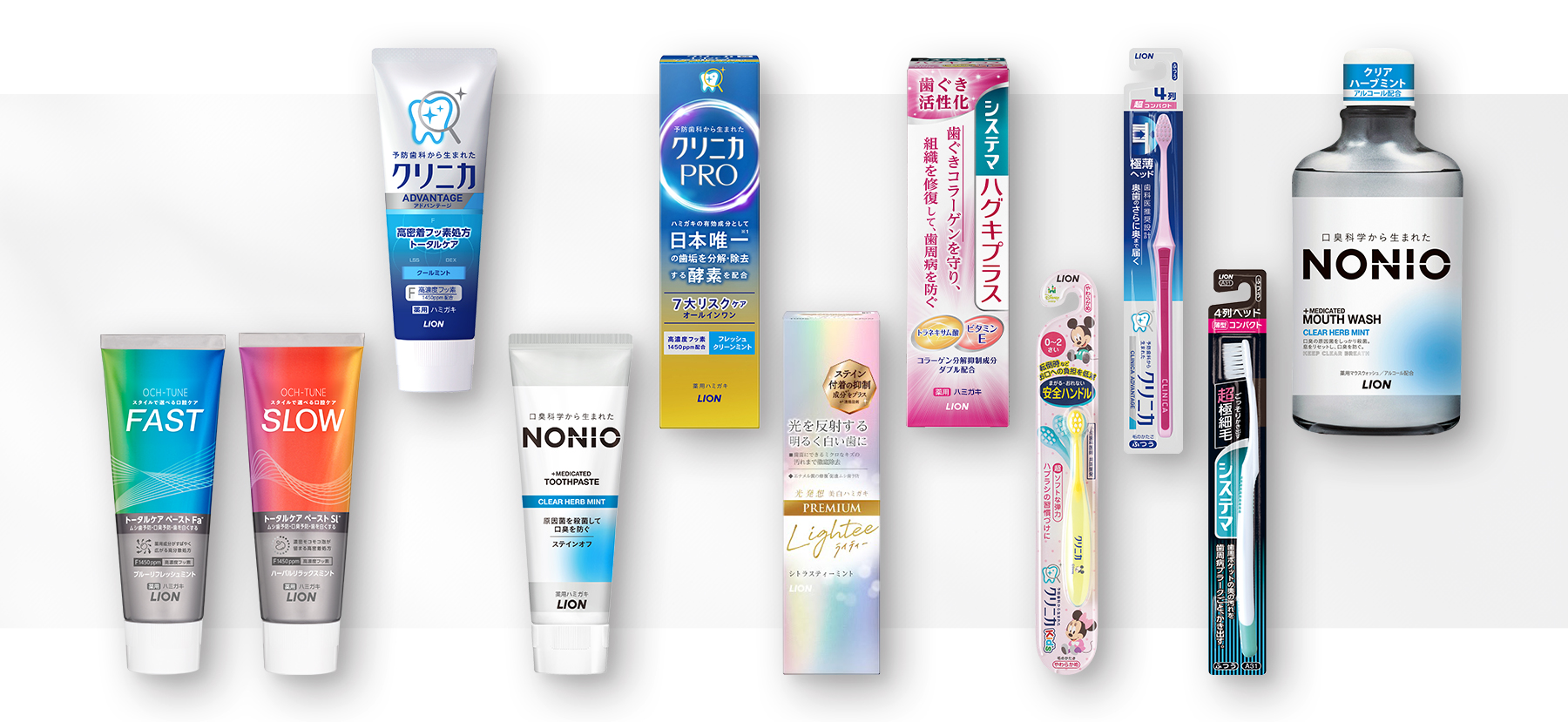 Beauty Care
Lion provides products that are useful for forming good hygiene habits, such as hand washing and sanitizing, hair care and skin care.
Main products: Hand soaps, body washes, antiperspirants and deodorants, shampoos, etc.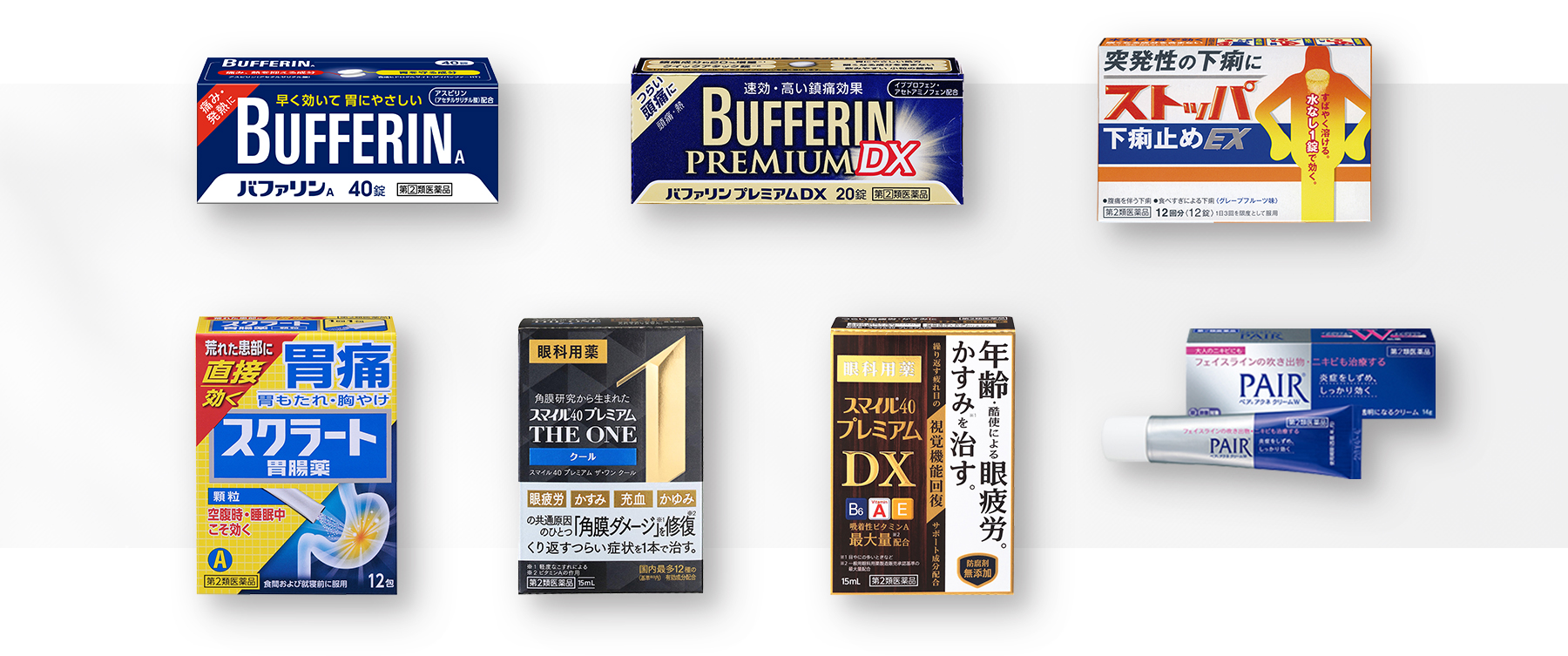 Pharmaceuticals
Lion offers an abundant lineup of products under quality brands to meet growing self-medication needs.
Main products: Antipyretic analgesics, antidiarrheals, gastrointestinal medicines, eyedrops, health tonics, etc.
Fabric Care
Lion provides safe, quality products that are accessible to all, so that people everywhere can enjoy wearing clean, comfortable clothes every day.
Main products: Laundry detergents, fabric softeners, bleaches, clothing care agents, etc.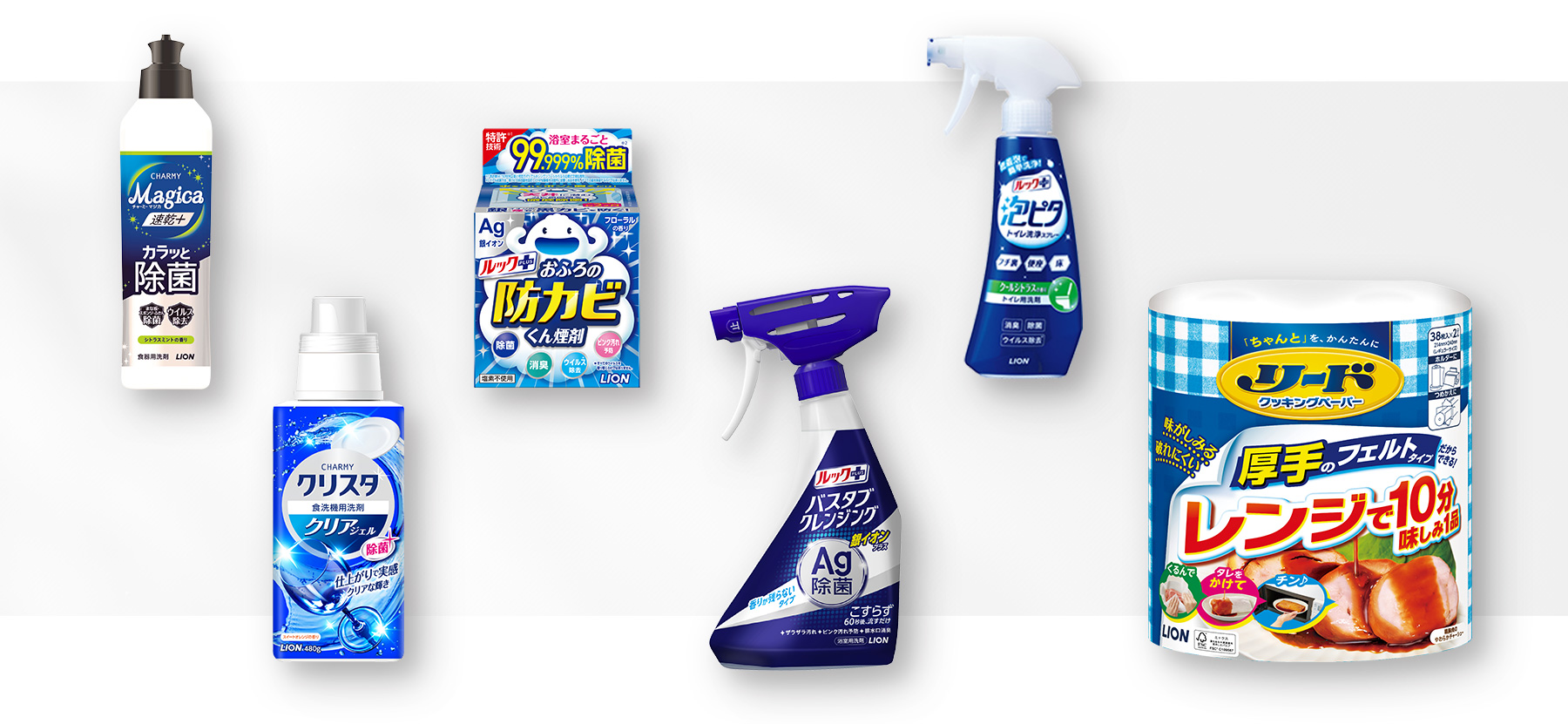 Living Care
Lion offers products that promote clean and comfortable eating and living.
Main products: Dishwashing detergents, household cleaners, cooking-aid products, etc.
Wellness Direct
Lion offers direct-to-consumer sales products that help consumers maintain their mental and physical health every day as they get older.
Main products: Health food products, aging care products, etc.
Overseas
Operating in eight countries and regions in Asia—including Thailand, Malaysia and South Korea—Lion transcends cultural and language barriers to provide products useful for comfortable living.
Main products: Laundry detergents, dishwashing detergents, toothpastes, toothbrushes, hand soaps, body washes, etc.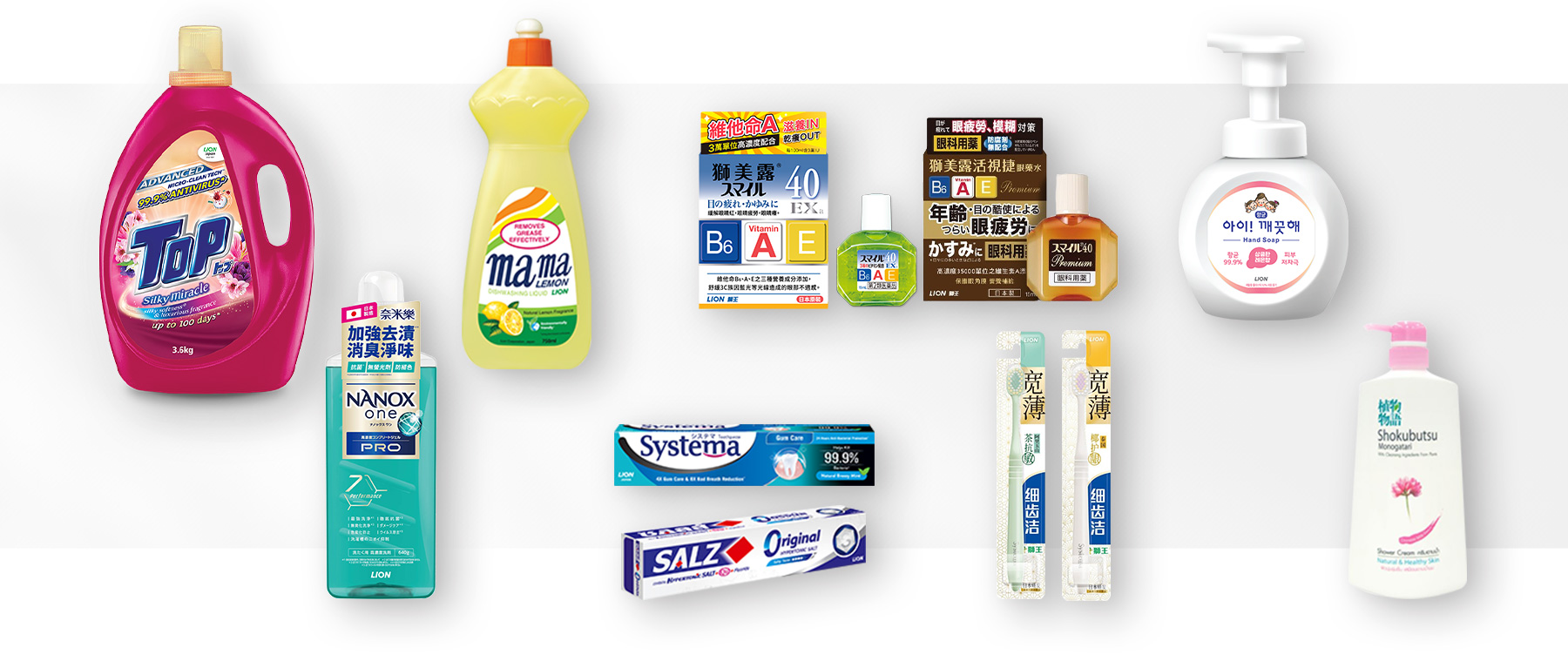 Chemicals (Lion Specialty Chemicals Co., Ltd.)
Lion Specialty Chemicals provides new value to the next-generation products of industrial customers around the world.
Main products: Fat and oil products, carbon products, surfactants, fatty-acid nitrogen derivatives, chemical agents for rubber, chemical agents for construction, etc.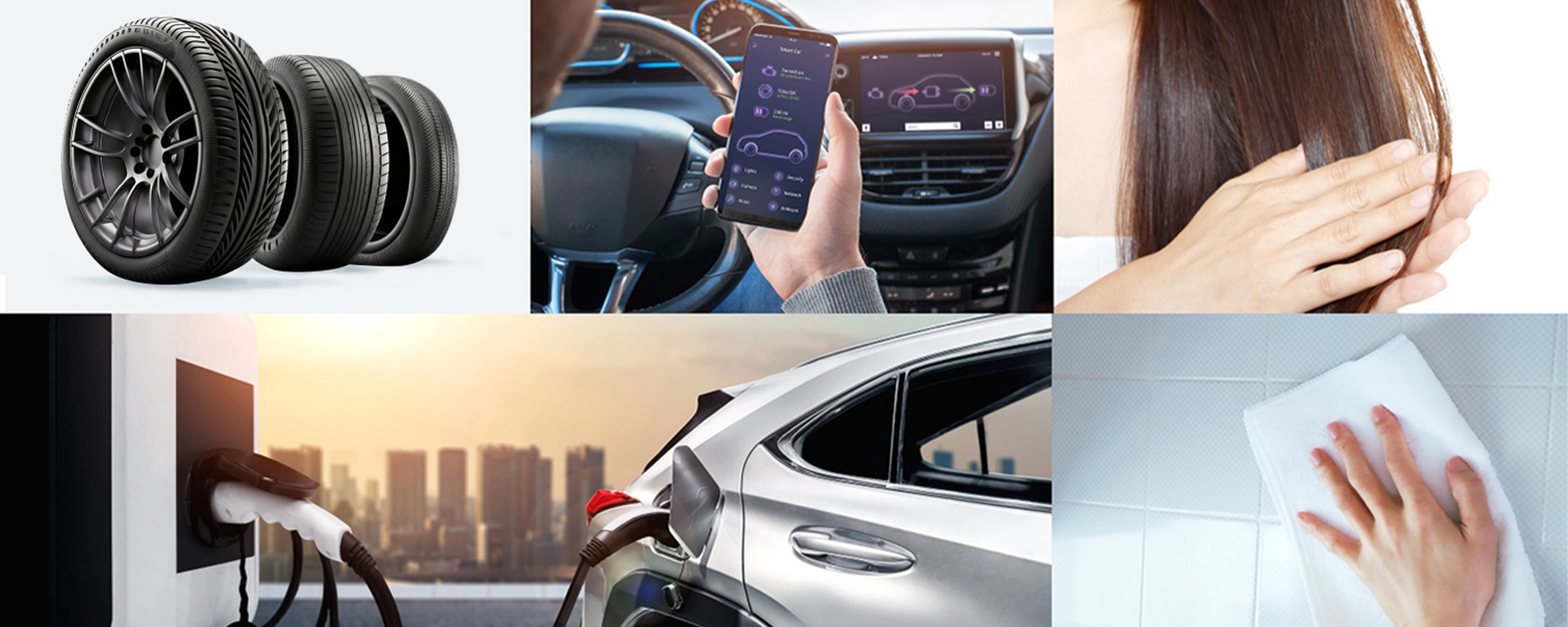 Gift and Special Order
Lion provides a variety of gift and special order products for its customers.
Main products: Gifts, novelties, etc.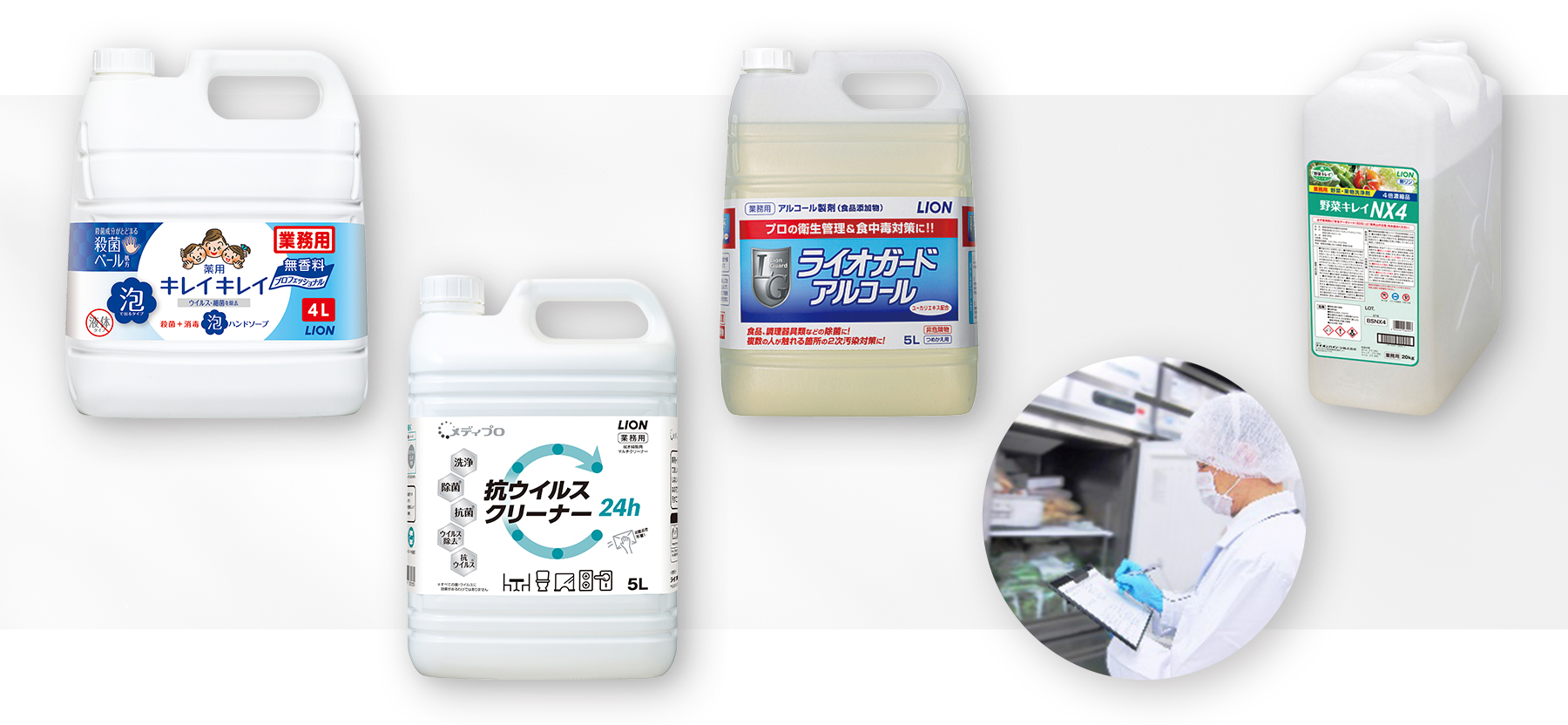 Pet Supplies (Lion Trading Co., Ltd.)
Lion helps make the lifestyles of pet owners and their animals more enjoyable through products that promote cleanliness, health and comfort.
Main products: Sanitary products, pet oral care, body care, laundry care and room care products, etc.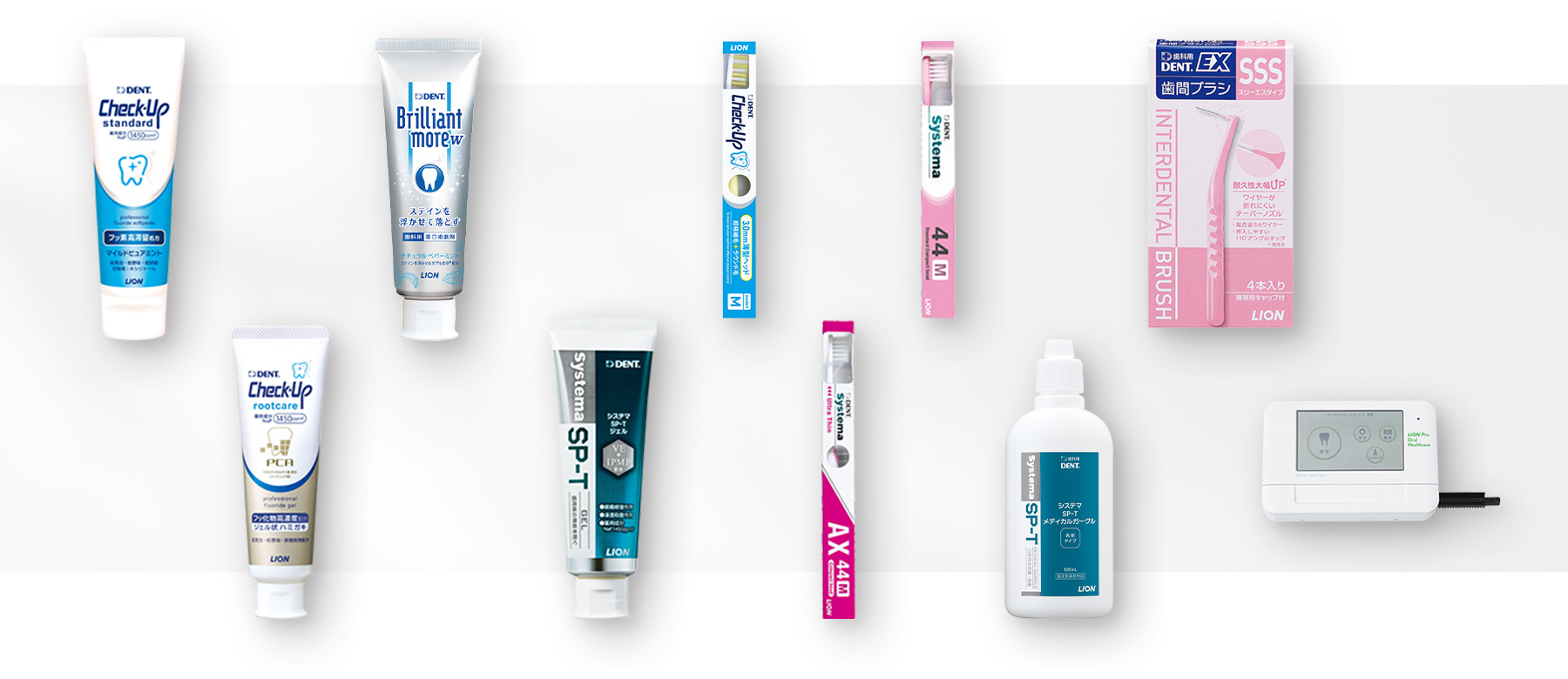 Dental Materials (Lion Dental Products Co., Ltd.)
Through dental clinics, Lion offers products related to preventive dentistry for both self-care and professional care to help improve patients' quality of life and extend their healthy lifespans.
Main products: Toothpastes, toothbrushes, interdental cleaning products, mouthwashes, the SMT, pharmaceuticals, etc.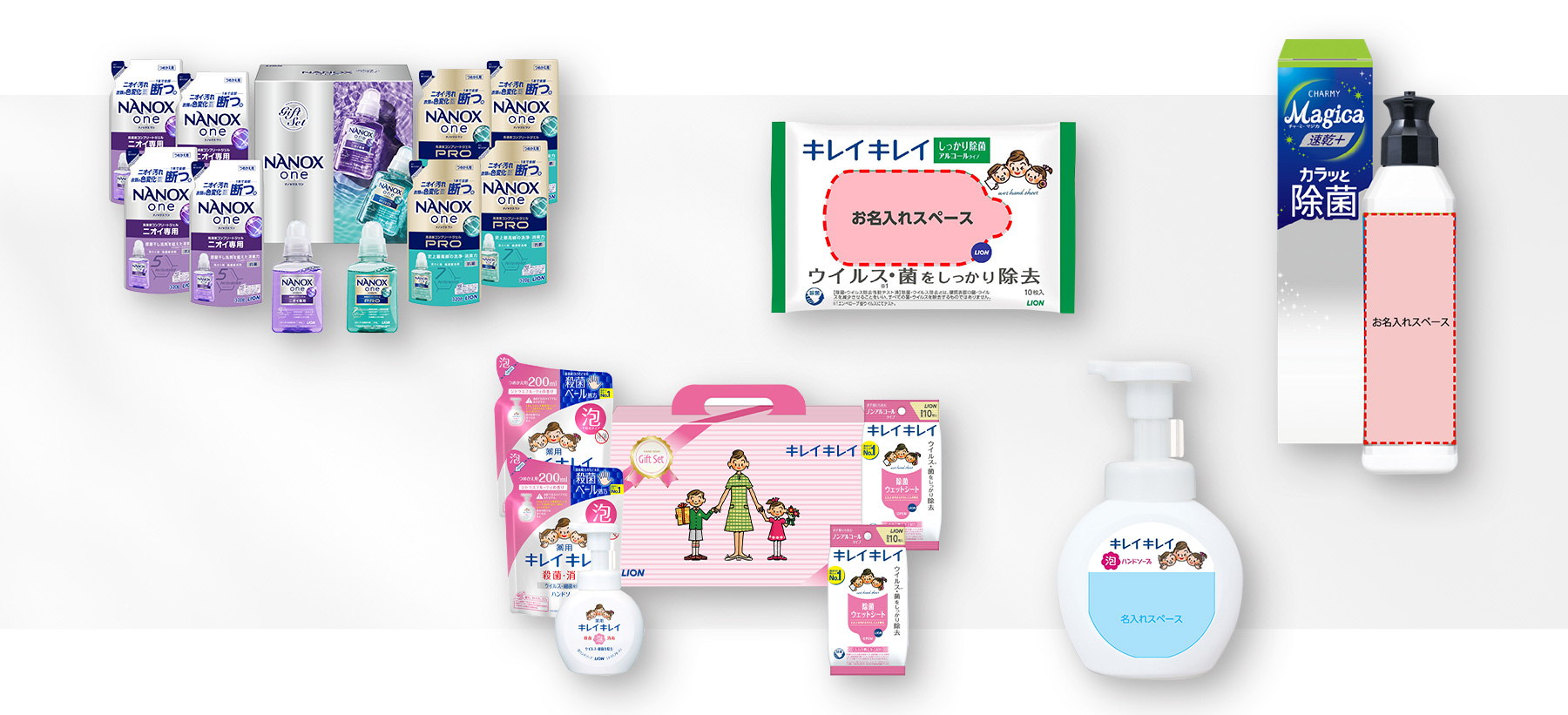 *SMT: Salivary Multi Test, a system that measures multiple saliva indicators in just minutes
Detergent for Institutional Use (Lion Hygiene Co., Ltd.)
Lion Hygiene offers detergents and hygiene management support services for the restaurant industry, hospitals, nursing facilities, food product factories, cleaning businesses, etc.
Main products: Dishwasher detergents, cooking-aid products, hand soaps, disinfectants, cleaning agents, etc.