The Lion Group provides stable supplies of the hand soaps and sanitizers that are used in a variety of settings as well as conducts educational programs in Japan and across Asia mainly to promote the prevention of infection in the home and its transmission among family members.
The World Health Organization (WHO) has urged nations to exercise caution despite announcing the end of its declaration of a "public health emergency of worldwide concern" regarding COVID-19.
It is crucial to establish proper hygiene practices as opportunities for face-to-face interaction grow alongside the resurgence of socioeconomic activity. We will therefore promote both awareness and the spread of hygiene habits in collaboration with local governments and other organizations seeking to help form clean and hygienic habits that keep loved ones safe though programs that include enjoyable and practical elements unique to the Lion Group.
Originating in Japan,KireiKirei is sold in many Asian countries and areas.
The Lion Group held the Global My Bottle Sticker Drawing Contest in the countries and areas where we operate on October 15, Global Handwashing Day.* The contest is aimed at promoting the development of enjoyable hand washing habits to aid all families in leading healthier lives.
In 2022, we received over 24,250 applications from eight countries and areas. We will continue to work together as the Group to create cleanliness and hygiene habits.
* Established in 2008, the International Year of Sanitation, by international institutions, universities, companies and other actors working to address problems related to water and sanitation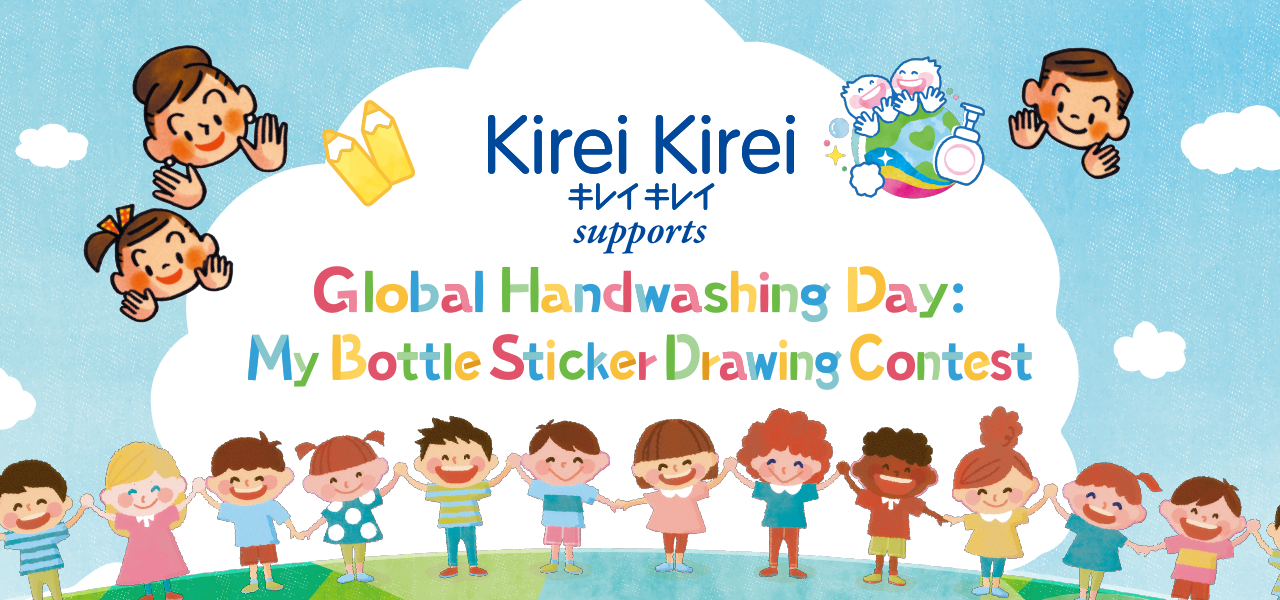 For more details, please visit our website.
KireiKirei キレイキレイ supports Global Hand Washing Day : My Bottle Sticker Drawing Contest