Supporting Science Education
Educational Support for STEM Students
To develop students' spirit of inquiry regarding science in their everyday lives, each year, Lion holds tours, lessons and lecture by researchers at its Research and Development Headquarters (in Edogawa-ku, Tokyo) for students of designated Super Science High Schools and other high school students interested in STEM careers.
In experiment-based lessons, participants get to see surface tension first hand after learning about in chemistry class, putting the functions of surfactants into a familiar context and thus deepening their understanding.
The tours of the Research and Development Headquarters cover the history of Lion's technological progress and development and technologies that have been applied to products in order to develop participants' interest in science. Because students are able to hear from researchers directly, these events help students expand their interests and develop a sense of what it is like to work in research.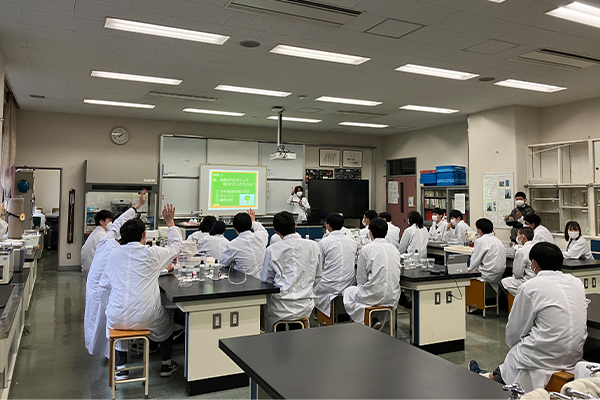 Tour/Lesson Participants

| Event year | Number of schools | Participants |
| --- | --- | --- |
| 2022 | 5 schools | 138 participants |
| 2021 | 2 schools | 62 participants |
| 2020 | 2 schools | 68 participants |
| 2019 | 6 schools | 168 participants |
Participation in "Rico-Challe," Organized by the Cabinet Office
Since 2019, Lion has supported "Rico-Challe," a campaign to support female junior high, high school and university students choosing STEM fields being implemented by the Gender Equality Bureau Cabinet Office of the Ministry of Education, Culture, Sports, Science and Technology Education Policy Bureau and the Japan Business Federation. As part of this support, we took part in Summer Rico-Challe to provide experience working in STEM fields.
The event was cancelled in 2020 and held online starting in 2021 due to the COVID-19 pandemic. The new format along with new content has attracted a wide range of participants from across Japan. In 2022, in addition to the online event, we collaborated with local authorities across Japan to create new hybrid events enabling online interaction with students who participated in the experiment-based lessons at satellite venues. Participants learned about the technologies behind products used in everyday life through experiment-based lessons and toured the Research and Development Headquarters and plants to see the manufacturing process first hand. In addition, at roundtable discussions with students, junior employees talked about their experiences, providing an opportunity for participants to think concretely about their own academic choices. We will continue these efforts going forward.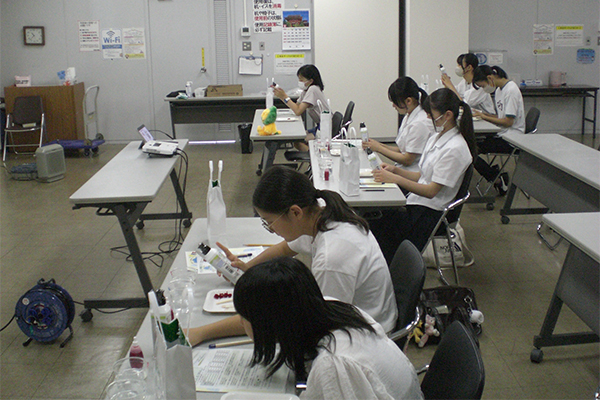 Chemistry Communication Award 2022
This award is sponsored by the Japan Union of Chemical Science and Technology. It recognizes organizations and individuals who contribute to deepening society's understanding of chemical technologies through educational and awareness-raising activities. This is the second time Lion has received this award.
Lion received the award in recognition of its ongoing science education activities tailored to different age groups as well as its work with Rico-Challe, which it has evolved each year since 2019 and in 2022 included initiatives with local authorities across Japan.
Community Contribution Activities
Experiment-Based Lessons for Elementary School Students
Edogawa-ku, where Lion's Research and Development Headquarters is located, has been implementing science education center activities for more than 50 years. The local government, schools and residents work together to teach children about the interesting scientific phenomena in their daily lives.
As part of these activities, for more than 15 years, Lion has held experiment-based lessons about the mechanisms of grime removal, which is directly applicable to participants' daily lives.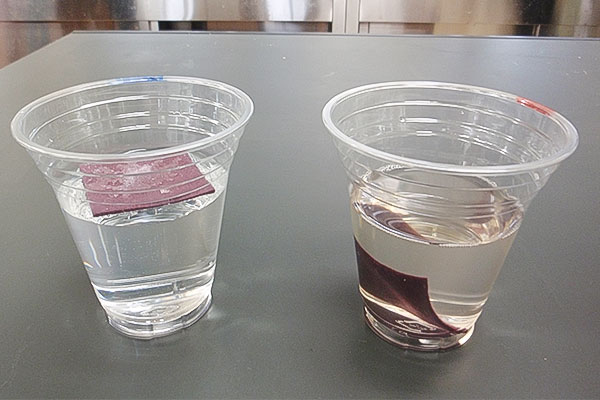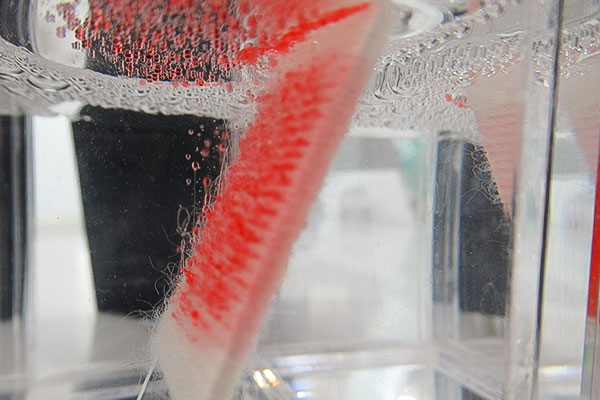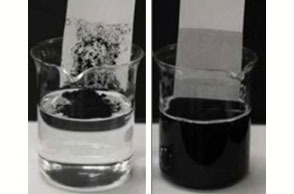 Events and Participants

| Event year | Lessons given | Volunteer Researchers |
| --- | --- | --- |
| 2022 | 2 times | 20 volunteer researchers |
| 2019 | 4 times | 35 volunteer researchers |
| 2018 | 4 times | 49 volunteer researchers |
Participation in the Edogawa Environment Fair
Lion has participated in the Edogawa Environment Fair, organized by the Edogawa-ku municipal government, since 2015.
In 2022, the event was held in person for the first time in three years. Set up outdoors with limits on the number of people allowed inside booths, the event still attracted a large number of Edogawa Ward residents.
Lion's booth had a tablet-based quiz to make thinking about climate change fun, as well as panels and videos showing the Company's SDG-related initiatives. By showcasing NANOX and its just-one-rinse formula as well as toothbrush recycling in a quiz format, the event provided an opportunity for people to learn about Lion's environmentally friendly products and initiatives.
Going forward, we will contribute to and participate in these events and share information in order to propose habits that enable the community to address the SDGs in their everyday lives.
Events and Participants
Event year
Events
Participants
2022
Environmental quiz
About 300 participants
2019
Plastic waste and the Earth seminar
Custom bottle workshop
60 participants
180 participants