Vision 2030 Long-Term Strategic Framework
Reflecting major changes in the business environment and the growth of its role and responsibility in society, Lion Corporation has formulated a new long-term strategic framework, Vision 2030, aiming to accelerate its evolution into a company that will continue to contribute to solving social issues through its businesses into the future.
The Formulation of Vision 2030
Since its founding, the Lion Group has striven to realize health, comfort and cleanliness in everyday living and to contribute to the realization of a sustainable society through its business activities in line with its corporate motto, "Fulfilling a Spirit of Love," and its purpose, "Make a difference in everyday lives by redesigning habits."
The global spread of the novel coronavirus (COVID-19) pandemic has made clearer than ever the importance of daily living habits, such as hand washing and gargling, in maintaining mental and physical health. Furthermore, as demographic graying advances both in and outside Japan, healthcare needs are forecast to see accelerating growth in such areas as improving quality of life (QOL) and extending healthy life expectancy. Accordingly, the Lion Group believes that its role as a familiar presence in people's everyday lives will continue to grow.
In this environment, the Lion Group believes that it must accelerate efforts to transform itself in order to consistently meet the needs of society and customers and fulfill its social role and responsibility while enhancing its corporate value through activities based on its purpose. To this end, the Group has formulated the Vision 2030 long-term strategic framework.
Vision 2030
The Vision 2030 long-term strategic framework is based on Lion's purpose and comprises Lion's management vision for 2030 and management strategies for achieving this vision.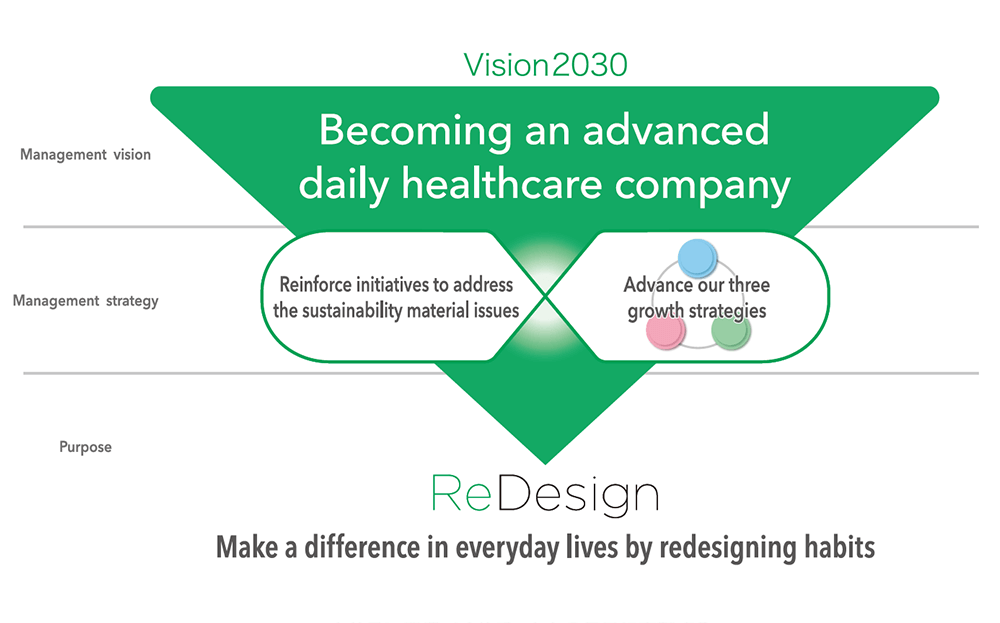 Management Vision
Becoming an advanced daily healthcare company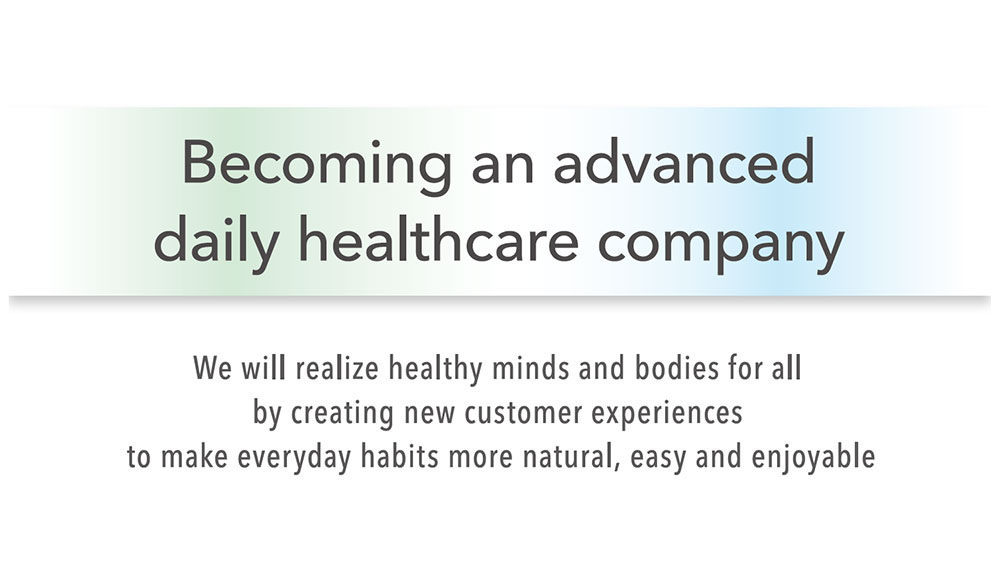 By further evolving and developing its efforts to redesign habits—a form of healthcare Lion is uniquely positioned to address—Lion aims to contribute to the realization of a sustainable society and enhance its corporate value.
Management Strategies for Realizing the Management Vision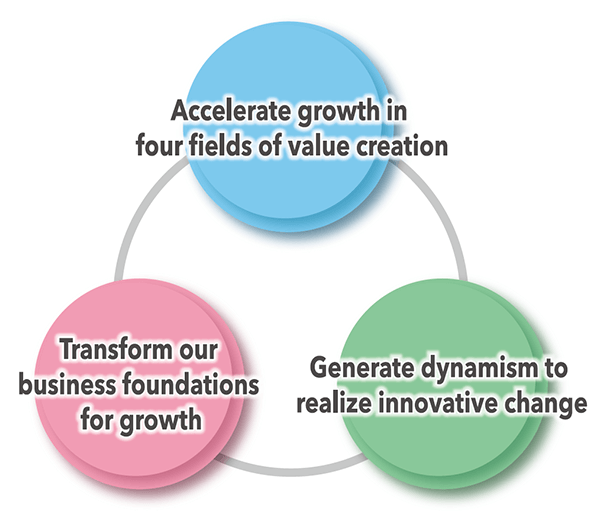 (1) Advancing Our Three Growth Strategies
Lion will speed up business growth by advancing three growth strategies:

a. Accelerate growth in four fields of value creation
b. Transform our business foundations for growth
c. Generate dynamism to realize innovative change

a. Accelerate Growth in Four Fields of Value Creation
The Lion Group will offer healthcare that it is uniquely positioned to provide to more consumers, mainly in Asia. By doing so, the Group aims to make a difference in diverse aspects of daily living and, as a result, accelerate its business growth and enhance its presence in Asia. To this end, we have designated four fields where we provide value as growth drivers for the Lion Group going forward.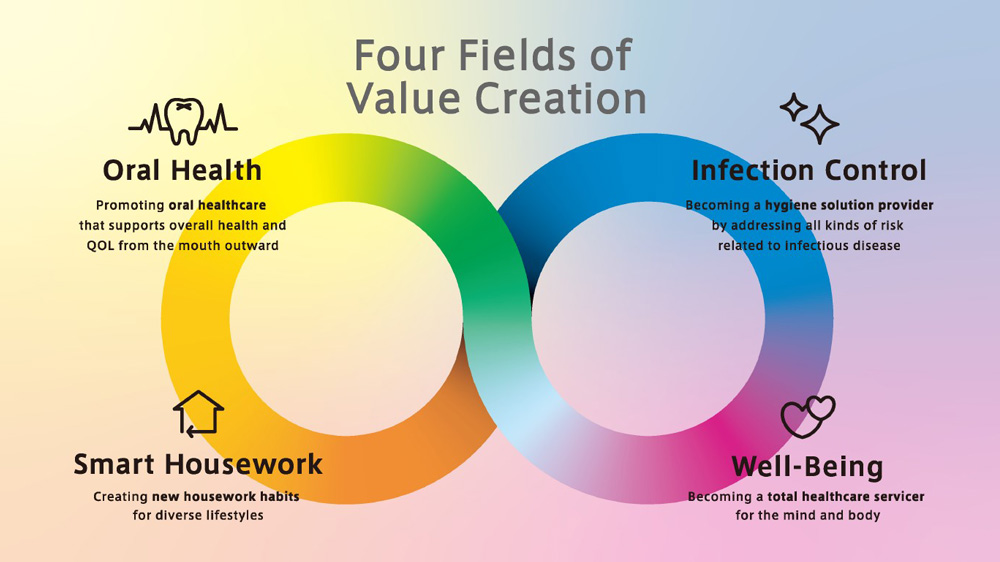 b. Transform Our Business Foundations for Growth
We will promote business foundation transformation that will spur growth by continuing and reinforcing strategic investment.
c. Generate Dynamism to Realize Innovative Change
We aim to transform to realize sustainable growth.
(2) Reinforce Initiatives to Address the Sustainability Material Issues
With promoting environmental initiatives for a sustainable planet and creating healthy living habits as our top-priority material issues, we will reinforce sustainability initiatives that realize synergies with our growth strategies.
Please see the materials listed below for details.
Lion Announces its new Long-Term Strategic Framework (PDF : 422KB)

If you can't view the PDF,
please download Adobe Acrobat Reader.