Lion's Headquarters and Plants Obtain RSPO Supply Chain Certification
Lion Corporation (President: Masazumi Kikukawa) has received RSPO Supply Chain Certification for its headquarters and all its directly owned plants (the Chiba Plant, Odawara Plant, Osaka Plant and Akashi Plant), reflecting its efforts regarding sustainable raw material procurement. RSPO Supply Chain Certification is a system for certifying, based on audits by outside investigators, that a system for assuring the proper custody transfer of RSPO-certified raw materials has been established throughout all relevant supply chains.
Lion uses palm oil and palm kernel oil as raw materials for the washing ingredients in its laundry detergents, hand soaps and other products. Accordingly, Lion has long conducted initiatives aimed at ensuring sustainable raw material procurement with adequate consideration given to social issues and the environment in the regions that produce these raw materials. Lion has been a member of the Roundtable on Sustainable Palm Oil (RSPO)* since 2006, and since 2012 has been advancing the procurement and use of sustainably produced RSPO-certified oils. In August 2020, Lion's headquarters and all its directly owned plants received RSPO Supply Chain Certification. One of the targets of Eco Vision 2020 is for all palm oil derivatives purchased by the Lion Group to be RSPO-certified by the end of 2020, and we will continue working toward this goal under the new certification.

* The Roundtable on Sustainable Palm Oil (RSPO) is a non-profit organization composed of seven stakeholders related to palm oil production, including the World Wildlife Fund (WWF), with the goal of promoting sustainable palm oil production and use. Established in 2004, its headquarters is in Kuala Lumpur, Malaysia.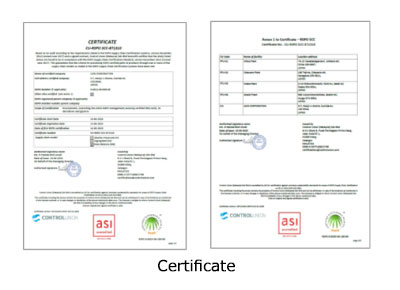 Lion will continue to work with consumers, business partners and other stakeholders to contribute to the achievement of the Sustainable Development Goals (SDGs), a set of shared worldwide goals for 2030, aiming to realize a healthy future for people and the planet.