Integrated Report & Sustainability
Integrated Report 2020 (January 1–December 31, 2019)
Lion published the Lion Integrated Report 2020 in June 2020.
The Lion Sustainability Report 2020 is scheduled for publication in late July 2020.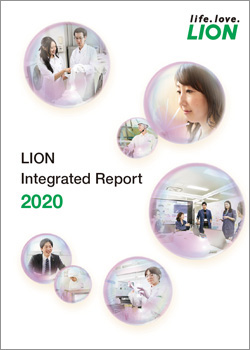 Integrated Report 2020 Sustainability
[Scope of Coverage]
Lion Corporation and all of its consolidated subsidiaries are covered, in principle.
* Where the scope of coverage of reported activities or data differs from the above, a description is provided.
[Period Coverd]
From January 1, 2019 to December 31, 2019
(Some parts also include information about 2020)

If you can't view the PDF,
please download Adobe Acrobat Reader.