Partnerships in Industry and Academia
Our society and ways of living are changing rapidly as we face such increasingly serious social issues as low birth rates, an aging population, declining population and the depletion of resources on the one hand and dramatic technological progress in such areas as AI and IoT on the other. In order to keep up with these changes and continue supporting the public's health, we are focusing on not just providing goods but offering new value to our customers. Open innovation through partnerships with external organizations, such as government agencies and other companies, is key to this endeavor. One example of open innovation is the joint research we are conducting under the auspices of the Center of Innovation Science and Technology based Radical Innovation and Entrepreneurship Program, known as COI STREAM.*
* The Center of Innovation Science and Technology based Radical Innovation and Entrepreneurship Program (COI STREAM) is a program launched in 2013 by the Ministry of Education, Culture, Sports, Science and Technology (MEXT) to help revitalize Japan's economy. Focusing on a vision of society a decade in the future, COI STREAM is aiming, through industry-academia collaboration, to realize radical innovation that is difficult for industry or academia to accomplish alone. To that end, COI STREAM has established innovation platforms—COI sites—at 18 locations across Japan to drive industry-academia collaborative research. Lion has been participating in such research with Hirosaki University, a COI site location since 2015.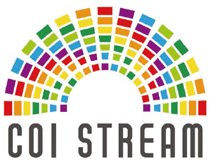 The Hirosaki University COI site is an innovative social platform for the creation of "sukoyaka-ryoku," meaning the ability to maintain health. It focuses on the research, development and commercialization of solutions that use health-related big data to detect early signs of conditions like dementia and lifestyle-related diseases as well as to prevent their onset. One of the primary motivators of this platform initiative is the fact that Aomori Prefecture, in which Hirosaki University is located, has the lowest life expectancy of any prefecture in Japan. Aomori Prefecture has an aging population and higher risks of age-related disease and lifestyle-related diseases than the norm. For many years, the average life expectancy in Aomori has been the lowest among all prefectures for both men and women.
Hirosaki University has set the goal of reversing Aomori's reputation for short life expectancy and is currently running a large-scale health examination program for the residents of the Iwaki district in the city of Hirosaki. Each year, around 1,000 residents take part in the Iwaki health exam, which has accumulated big data comprising approximately 2,000 data points per patient on the health of more than 20,000 individuals. The Hirosaki University COI project uses these health data sets as the basis of its research, development and commercialization of unique health innovations that can come only from big data insights from regions with short life expectancy. As a participant in this program, Lion is engaged mainly in research into oral health and sleep. We aim to understand how these two factors influence lifestyle habits, physical constitution and whole body health and to develop and promote solutions that help extend healthy life expectancy.
Designing a Dental Checkup System
As part of the Hirosaki University COI program, a new health checkup system that promotes health consciousness and lifestyle changes related to such conditions as metabolic syndrome, locomotive syndrome, dental/oral conditions, clinical depression and dementia is under development. Lion is responsible for the dental/oral part of the health checkup. We are assessing changes in examinees' awareness and behavior based on an oral health program that consists of Lion's proprietary Salivary Multi Test system (SMT), an intraoral camera that lets the examinees see the state of their own teeth and gums, and a medical questionnaire.
Currently, many companies and local authorities omit dental checkups from their health checkup programs due to time constraints, cost or the availability of dental clinicians. Lion aims to realize a reliable and easy to use dental checkup system and, in the future, systems that will make it easier and more convenient to get dental checkups.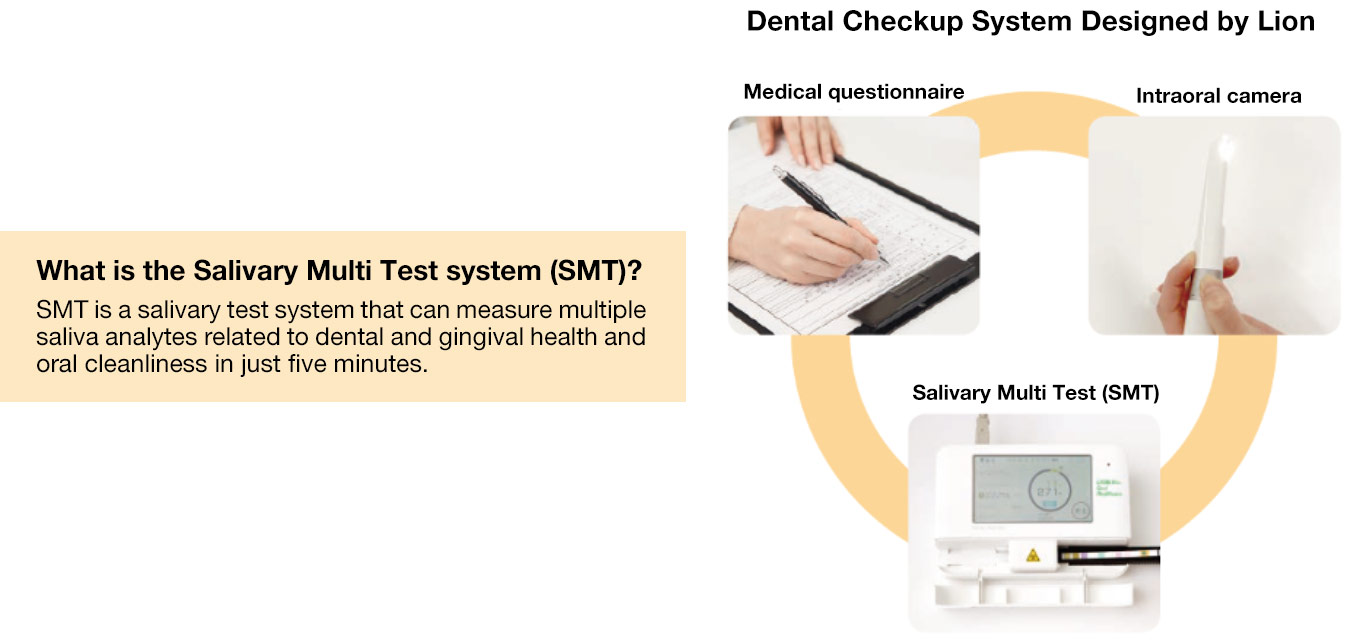 Oral Healthcare Studies Course Opened at Hirosaki University
Lion has established an ongoing new Oral Healthcare Studies course from May 2016 to March 2022 at the Hirosaki University Graduate School of Medicine for research into the ways that oral health and sleep are related to the health of the whole body. In recent years, it has been suggested that an individual's intraoral condition and quality of sleep may affect the health of their entire body and that good oral care may prevent lifestyle-related diseases. Offered in partnership with the Aomori Medical Association and the Aomori Dental Association, this course searches for scientific evidence of these links with the aim of creating products and services based on the results of this research.
Employee's Perspective
Tatsuyuki Midorikawa,
Research and Development Headquarters,
Pharmaceutical Research Laboratories
(Formerly the LIFE SCIENCE RESEARCH LABORATORIES)
I started a two-year residency at Hirosaki University in April 2016. My job was to analyze health-related big data with the goals of identifying the lifestyle habits and physical constitutional factors that can cause sleep disorders and to elucidate the relationship between sleep and health. During my residency, I also visited Imabetsu, Mutsu and other areas in Aomori prefecture to take part in health awareness activities aimed at improving health literacy* in communities, workplaces and schools.
I have been inspired by the passion and commitment of the faculty, local residents, partner companies and local governments working together on this unprecedented open innovation. All these groups are driven by the belief that good health cannot be achieved without changing the way society works. I feel privileged to be at the forefront of this endeavor through the Hirosaki University COI Program to chart a new direction for the healthcare industry. I hope that the data analysis work I carry out will lead to the introduction of a new healthcare business that benefits society.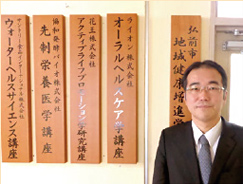 *Having correct health knowledge and understanding how to put it into practice
The Lion Award
Lion established the Lion Award in 2001 to support the activities of academic associations and the development of young researchers. The prize is awarded via the International Association for Dental Research, the world's largest dental research association, as well as, in Japan, the Japanese Society of Pediatric Dentistry, Japanese Society for Dental Health, Japanese Society of Gerodontology, Japanese Association for Oral Biology and Japanese Society of Periodontology.
In the 19 years since its establishment, the prize has been awarded to 199 researchers.
Lion Award