Promotion of Energy Conservation Activities
In 2021, the Lion Group raised the target of reducing CO2 emissions from its business activities from a 30% reduction (compared to 2017) to a 55% reduction by 2030 (compared with 2017). As the first part of efforts to achieve our CO2 emissions reduction target, we are implementing thoroughgoing energy-saving activities at our various plants, offices and other facilities in Japan and overseas to increase energy efficiency.
Our production divisions consume higher amounts of energy, but are aiming to reduce CO2 emissions by 1% or more per unit of production every year through energy-saving activities such as improving productivity and adopting high-efficiency equipment while working to reduce energy loss from utilities in such forms as steam and pressurized air and by recovering heat to save energy. In addition, our offices have set up power-saving projects as they strive to save energy.
When constructing new buildings, such as plants and employee facility buildings, we strive to implement energy-efficient facility design to reduce energy consumption. In the future, by comprehensively understanding the energy consumption status of all plants, we will discover more ways to conserve energy and achieve further energy savings.
Going forward, we will continue to advance measures to further reduce CO2 emissions.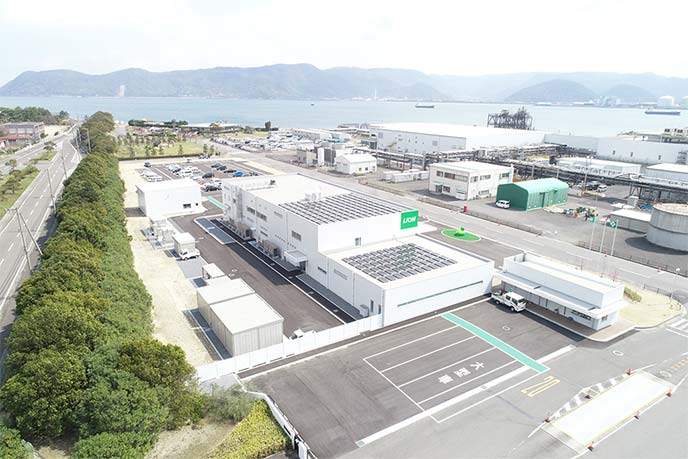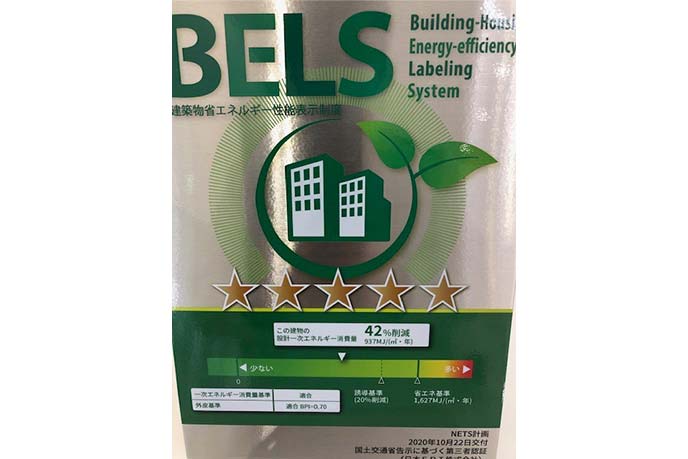 Received Commendation from the Director-General of the Kanto Bureau of Economy, Trade and Industry for the Second Consecutive Year for Excellence in Energy Management
Lion received the Kanto Bureau of Economy, Trade and Industry Director-General's Award for Excellence in Energy Management in fiscal 2019 as an excellent business operator that has made notable contributions to energy conservation. This award was given for Lion's headquarters building, following the award given for our Tokyo office building in the previous year. Lion was rated highly for its efforts to reduce energy consumption by utilizing BEMS (Building Energy Management System) data during the relevant period (April 2014 to March 2019) to understand the status and ensure the proper operation of each piece of equipment within the building and by implementing detailed energy management. (Relevant location: headquarters building)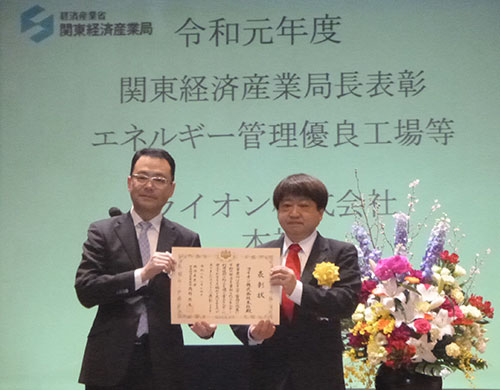 Director-General's Award, Kanto Bureau of Economy, Trade and Industry, Ministry of Economy, Trade and Industry [Japanese]
Received the Osaka Prefectural Governor's Award in the Osaka Stop Global Warming Awards for Contributions to the Prevention of Global Warming
Lion previously received the Osaka Prefectural Governor's Award, sponsored by the Osaka Prefectural Government, in 2018 as the most outstanding business operator in terms of efforts to prevent global warming.
The Osaka Plant (Sakai City) was recognized for its excellent overall efforts to reduce greenhouse gas emissions through energy-saving activities with the participation of all employees, reduction of energy consumption by changing manufacturing processes and types of production, introduction of energy-saving facilities and equipment, and improvement of equipment operations. (Relevant locations: Osaka Plant and Osaka Office)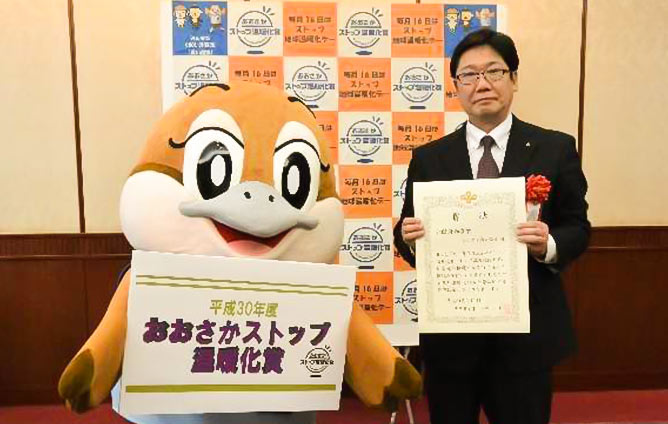 Osaka Stop Global Warming Award [Japanese]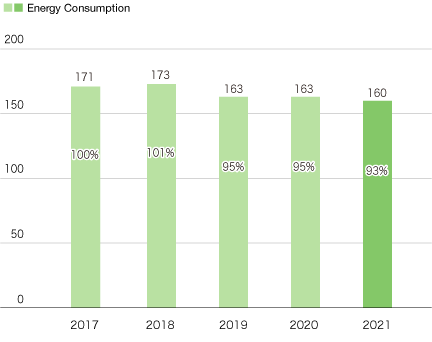 ESG Data
Utilizing Renewable Energy
The Lion Group is committed to implementing thorough energy-saving activities but does not expect these to be sufficient to meet its CO2 emission reduction targets. To make up the difference, it will be necessary to utilize renewable energy by such means as installing facilities to generate solar power for in-house use and switching to purchasing electricity from renewable sources.
Introduction of Solar Power Generation System for In-House Consumption
We have already installed facilities to generate solar power for in-house use at the Hirai Office Site. In 2021, we have additionally installed such facilities at LCCOC. Overseas, in the same year, a new solar power generation facility was installed in the building of the new drying tower added to Lion Corporation (Thailand) Ltd. (LCT) We will continue to operate these systems as sources of renewable electricity.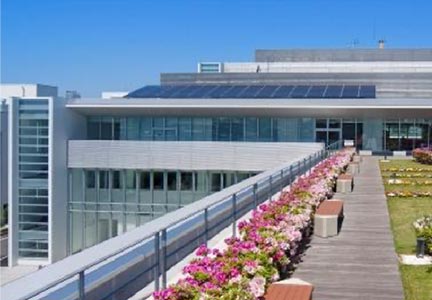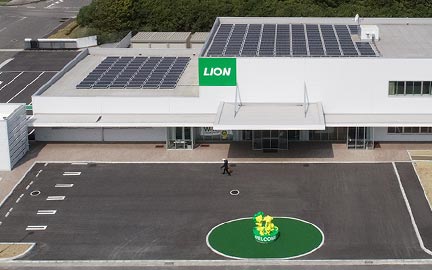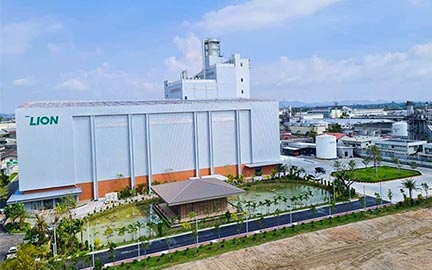 Switching to Renewables for Purchased Electricity
LCT has purchased a renewable energy certificate (I-REC*) equivalent to the amount of electricity purchased in 2021 to achieve zero carbon emissions for electricity used at its facilities.
We will gradually implement the switch to renewable energy at our domestic and overseas business sites, aiming to ensure 100% of purchased electricity at our business sites is from renewable energy sources by 2030.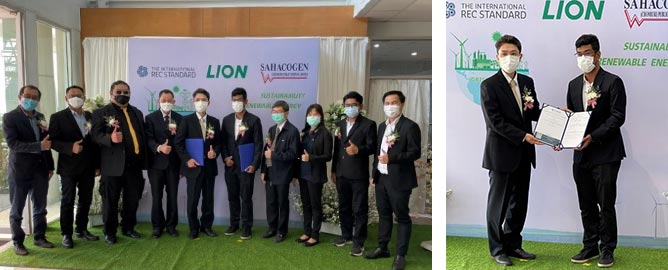 * International Renewable Energy Certificate