Initiatives to Reduce Energy Consumption
The Lion Group has set the target of reducing greenhouse gas (GHG) emissions from its business activities 30% by 2030 (compared with 2017). As the first part of efforts to achieve our CO2 emissions reduction target, we are implementing thoroughgoing energy-saving activities to increase energy efficiency. By reducing energy consumption at offices, plants and other facilities in and outside Japan, we are working to CO2 emissions.
Our production divisions work to cut energy consumption by improving productivity and adopting high-efficiency equipment while working to reduce energy loss from utilities in such forms as steam and pressurized air and by recovering heat to save energy. In addition, our offices have set up power-saving projects as they strive to save energy.
When constructing new buildings, such as plants and employee facility buildings, we strive to implement energy-efficient facility design to reduce energy consumption.
Going forward, we will continue to advance measures to further reduce CO2 emissions.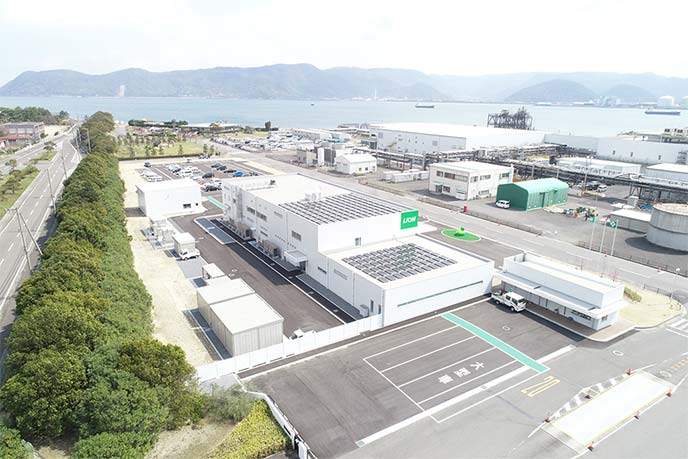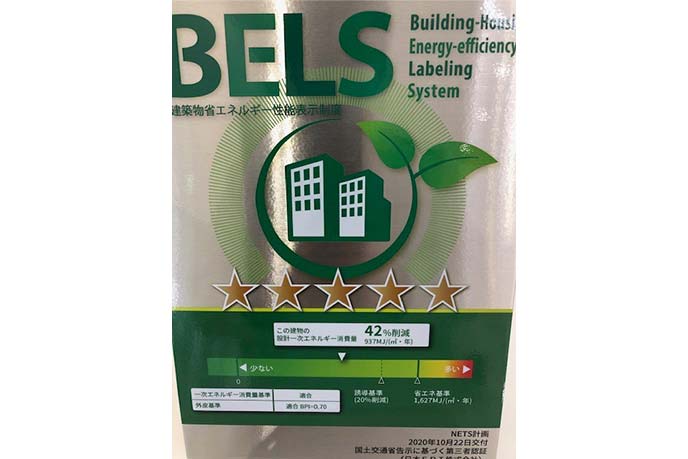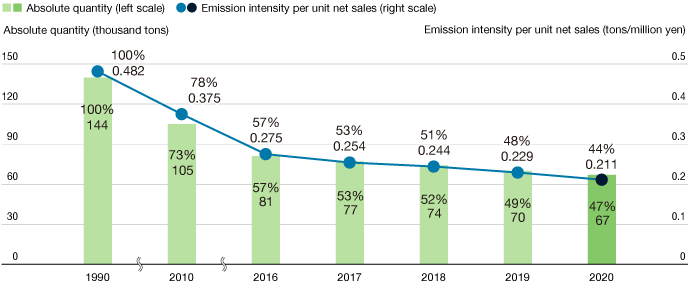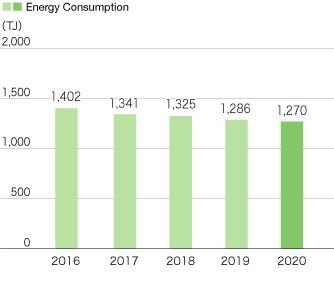 ESG DATA
Utilizing Renewable Energy
The Lion Group is committed to implementing thorough energy-saving activities but does not expect these to be sufficient to meet its CO2 emission reduction targets. To make up the difference, it will be necessary to utilize renewable energy by such means as installing facilities to generate solar power for in-house use and purchasing electricity from renewable sources.
We have already installed facilities to generate solar power for in-house use at the Hirai Office Site. In 2021, we have additionally installed such facilities at Lion Corporation (Thailand) Ltd. and the Lion Chemical Corporation Oleochemical Production Site (Sakaide) and begun their operation as sources of renewable power.